Regular price
Sale price
$40.95 USD
Unit price
per
Sale
Sold out
Domestic orders over $40 ship free. Subscriptions ship free. We'll refund any fees due to a charging glitch within 5 days.
Only Available in the U.S. and Canada

At GuineaDad, our priority is the health and well-being of guinea pigs everywhere. GuineaDad's Nourish Series provides the freshest, high-quality and fiber-rich Timothy hay for guinea pigs, to help keep all our guinea pigs feeling their best.
Share
View full details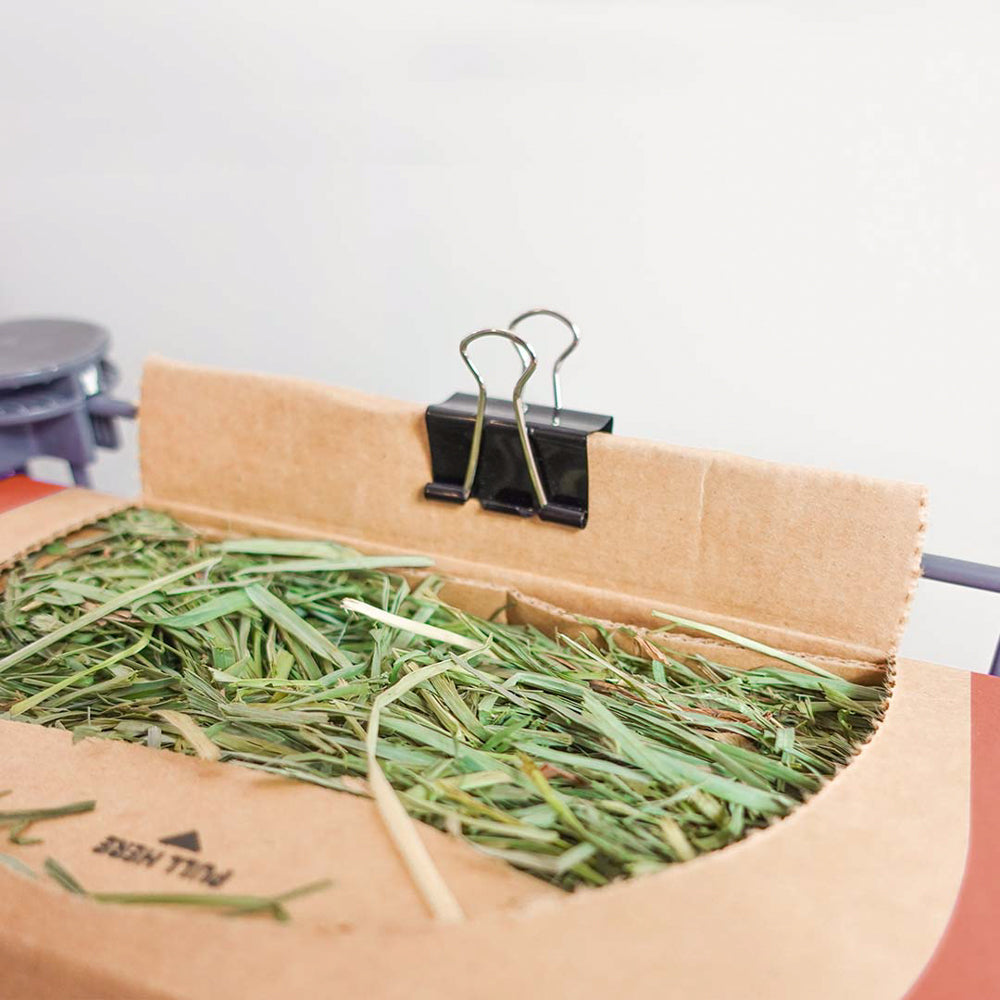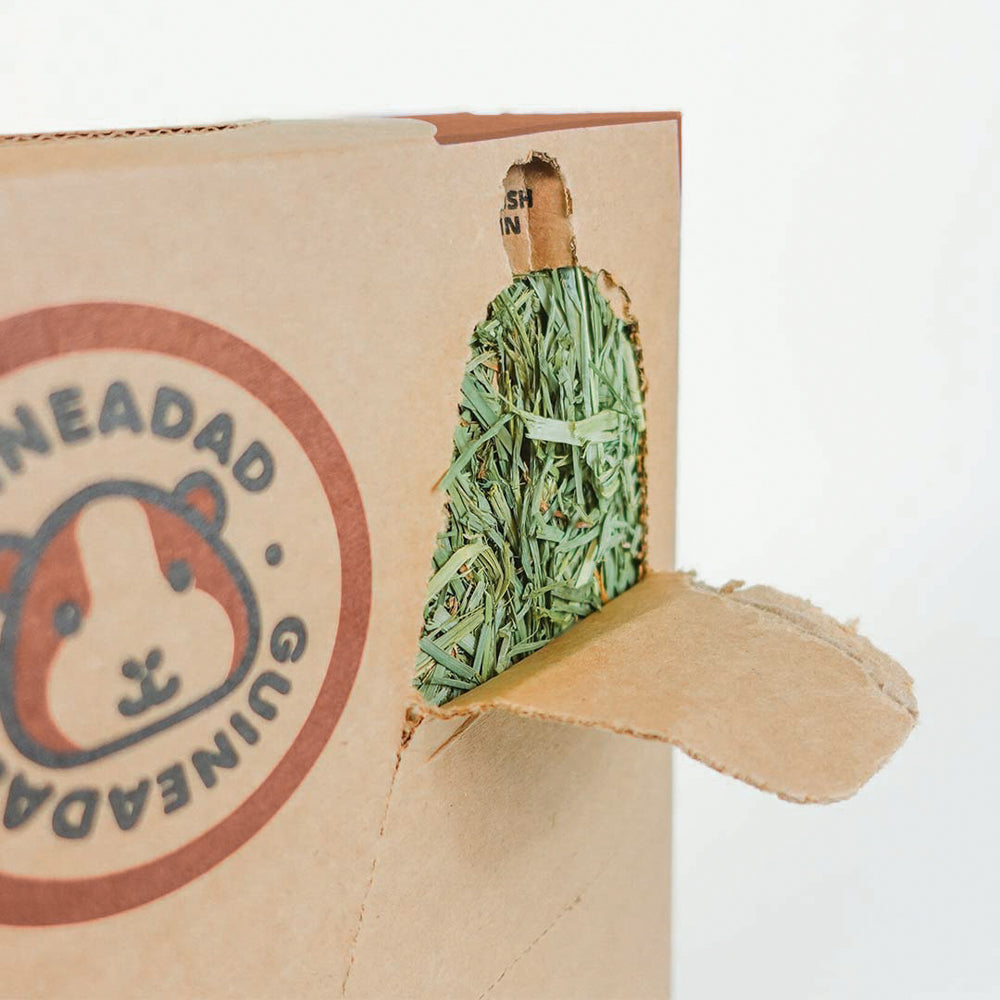 Collapsible content
Product description

What's Included:
3 Boxes of of Micro-filtered Timothy Hay
1 Binder Clip

Product Dimension:
Dimension: 13in x 10.5in x 5in
Net Weight: 9 lb (3 lb x 3)

GuineaDad specializes and focuses on guinea pig's health. GuineaDad Nourish Series provides the fresh and high fiber hay that is 

best for your beloved guinea pigs

.

Healthy & Safe - Unfiltered Timothy Hay can come with very fine dust, yellowed hay, tree branches, bird feathers, and even rocks. Our hay goes through a dust filter to filter out small debris. Our team then hand picks out anything that shouldn't belong in your guinea pig's home to ensure that every guinea pig can eat safely with the best quality hay. Each box is hand packed with love.

Convenient Packaging - GuineaDad Nourish Series comes in a patent pending and creatively designed packaging that you can hang on the cage wall as a hay rack. The perforated holes give your piggies access to hay while keeping it secured in place. No more dust and pieces of hay flying everywhere.

Encourage Exercise and Fun - We love guinea pigs for their sexy curves, but our duty as GuineaParents is to keep them healthy so they can live their lives to the fullest. GuineaDad's packaging encourages guinea pigs to move around and stand up while they're eating, providing a healthy lifestyle.

Grown in USA 

NOTE: Our Timothy Hay can't be shipped to P.O boxes and it is not available in Puerto Rico, Hawaii, and Alaska. 
Timothy Hay or Orchard Hay | Which one should I choose?

Timothy Hay and Orchard Hay is an excellent choice for guinea pigs. They require an unlimited amount of either hay as a staple of their diet.

Timothy Hay is easier to get and provides the optimal balance of nutrition ranging from fiber, protein, and calcium for guinea pigs. The high fiber content found in Timothy Hay helps maintain normal digestive health. 

Orchard Hay is an excellent alternative for guinea parents who have allergy to timothy hay. Orchard hay tends to be softer, sweeter, and also has an aromatic fragrance which will entice even the pickiest of eaters. The nutritional value of orchard hay doesn't fall much behind of timothy hay, boasting high fiber content, and having a slightly lower protein content.

If you'd like to learn more about different types of hay for guinea pigs you can read more about it here!
How long do each box (3 Pack) last?

1 Guinea pig | 10 to 14 days

2 Guinea pigs | 6 to 9 days

3 Guinea pigs | 3 to 5 days

NOTE: The guinea pig' hay consumption may vary depending on gender, size, age, health of guinea pig(s) and other factors.
Shipping fee

GuineaDad Nourish Series Hay is only available in Contiguous United States and Canada.

U.S. shipping takes 2-5 business days.

Free domestic (USA) shipping for all orders above $40, Free shipping on Canada orders over $100 ($15 flat shipping fee for order amount of less than $100).

NOTE: Our Nourish Series - Timothy Hay and Orchard Hay can't be shipped to P.O boxes and it is not available in Puerto Rico, Hawaii, and Alaska. 
Returns, refund policy, and payment methods

If your furry friend does not like the product, we are happy to issue you a store credit when reported within 14 days of receipt. However, please note customized or personalized product orders (i.e. personalized Queen's Castle) do not apply and are not refundable.

Please provide a video, showing their dissatisfaction with the product along with the description clearly illustrating the issue. For better assistance, please call us at (+1 (202) 972-4349 )

We reserve the right to limit refunds and replacements.

Credit Card, Debit Card, and Paypal are accepted methods of payment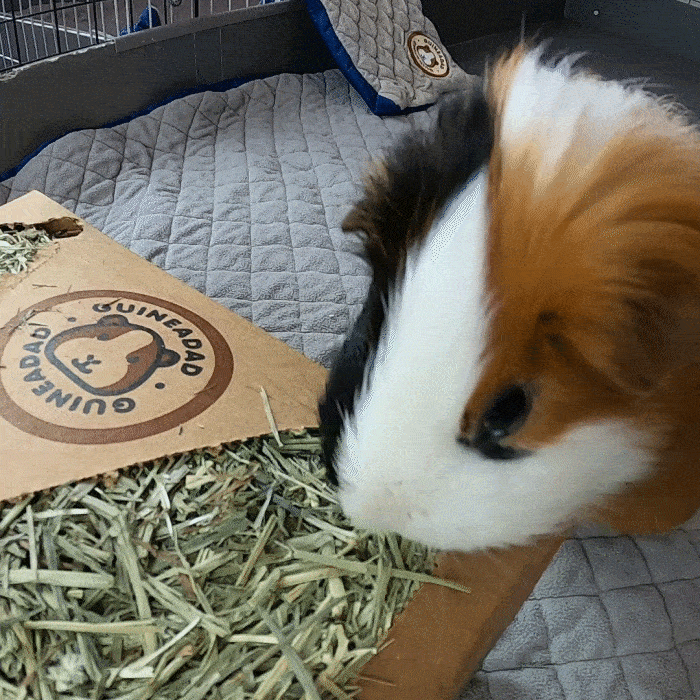 Why GuineaDad Hay?
For a happy and healthy guinea pig, hay is required at all times! Say goodbye to having to constantly refill your guinea pig's hay.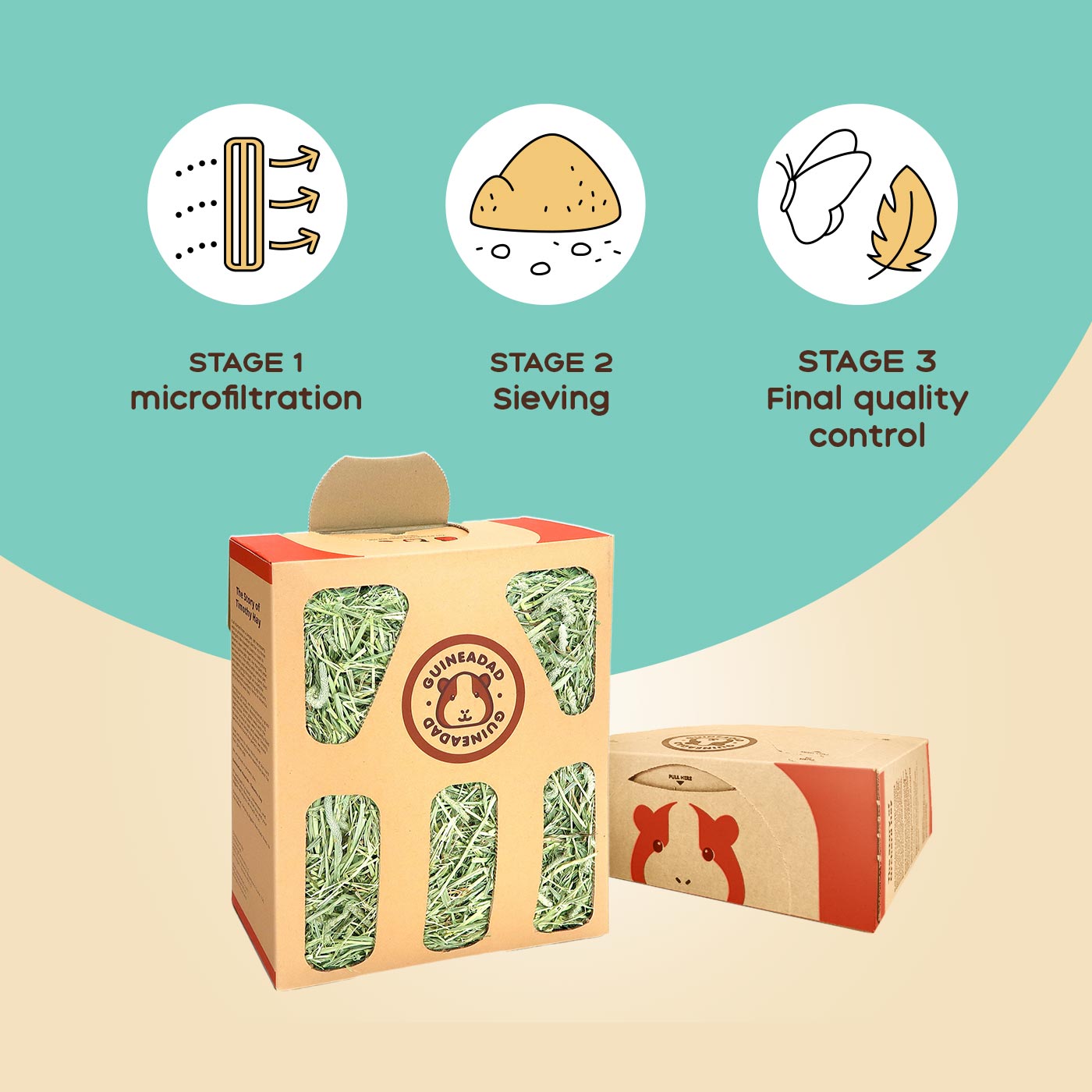 State-of-Art Microfiltration
With unfiltered hay comes the dangers of fine dust, tree branches, bird feathers and other impurities. Our elite and thorough filtration system makes sure to help you keep your guinea pigs happy, healthy, and safe.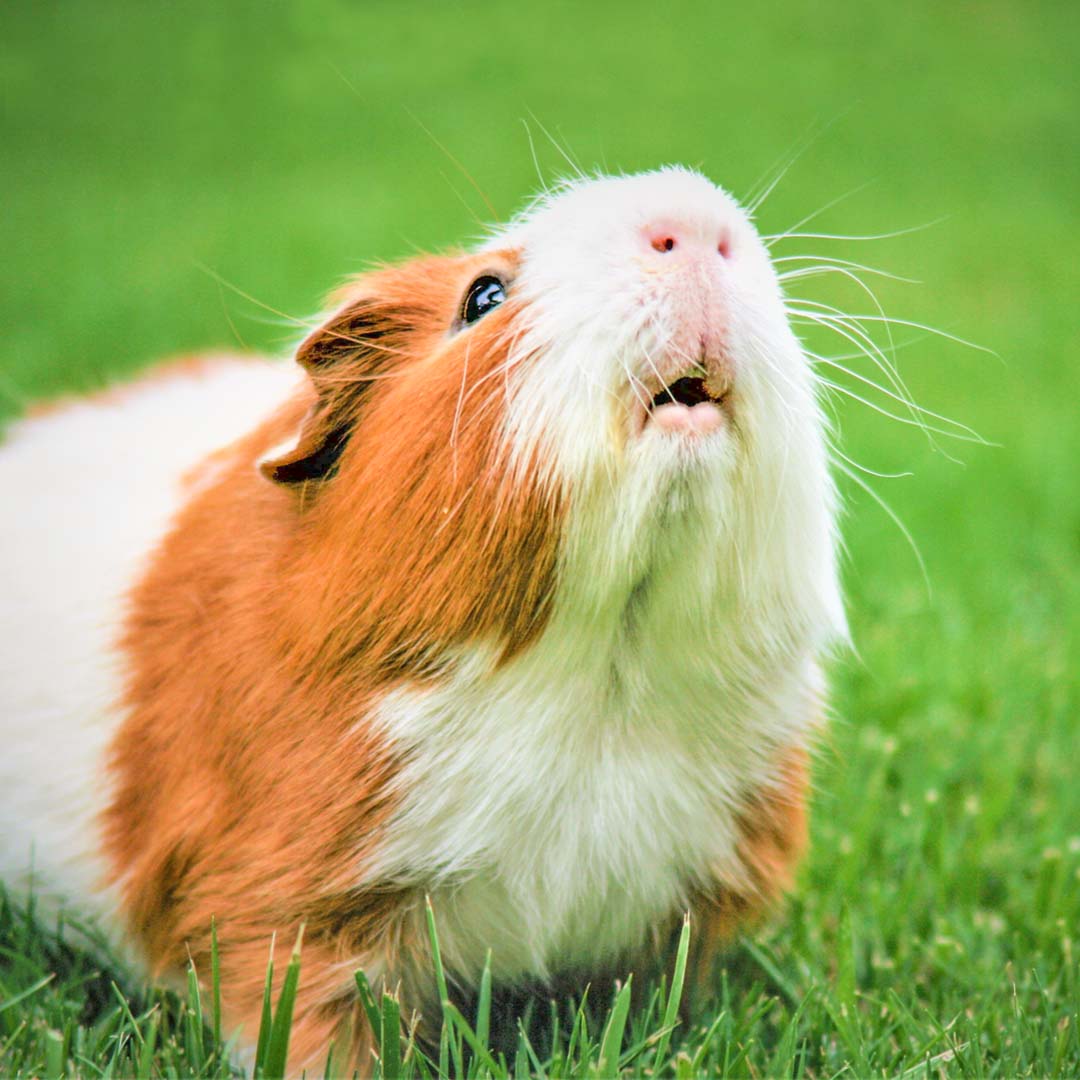 Safer for the environment!
We've created thoughtful packaging that is less dependent on plastic and safer for your piggies and the world around them!
Convenient packaging
Our Hay Box is more rigid—this makes it easier for you to hang up worry-free for your piggies to enjoy!
For an option that has softer, easier-to-dispose-of packaging, take a look at our GuineaDad Hay Bar.
Guineadad Hay Bar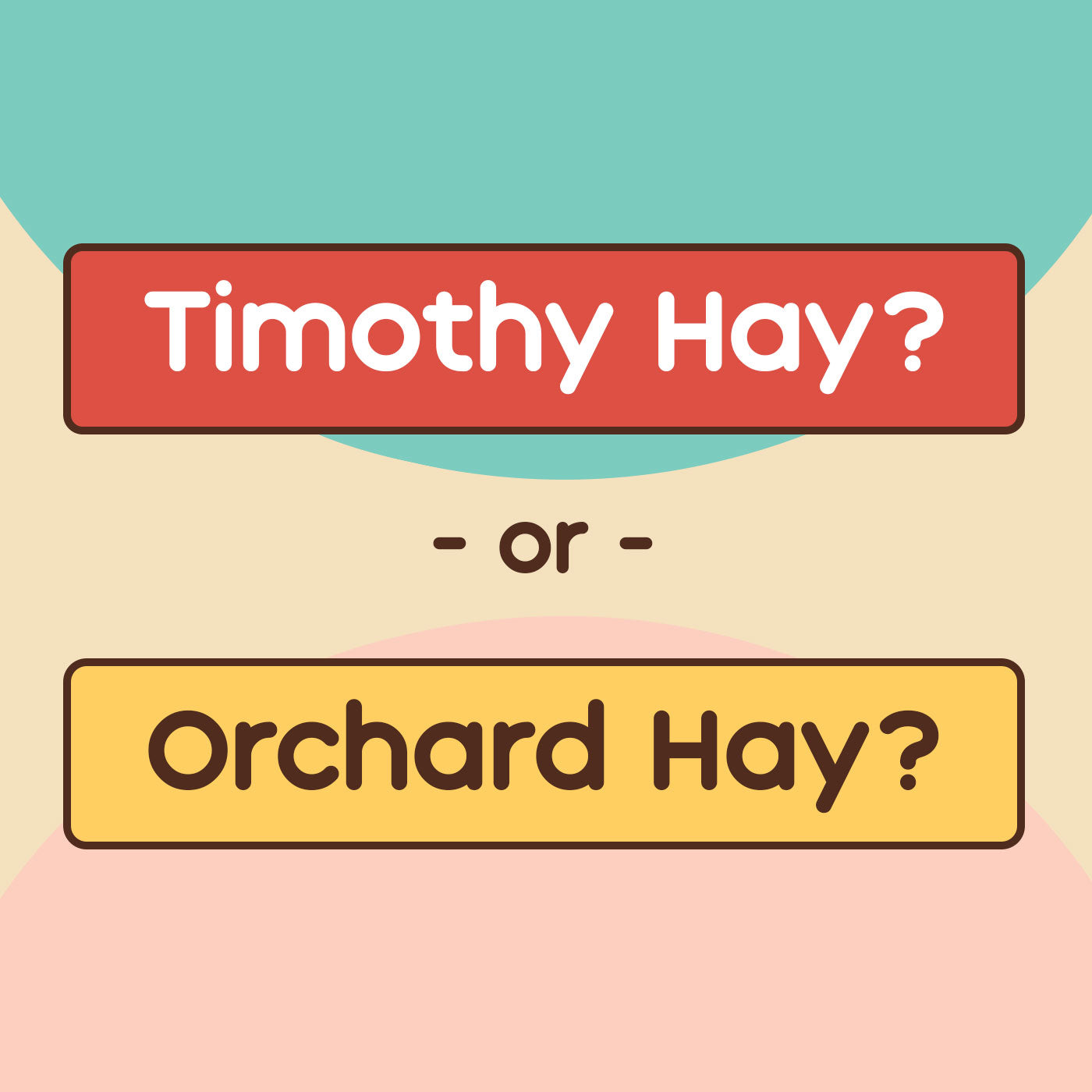 Timothy Hay or Orchard Hay?
What is Timothy Hay?
The most popular choice among guinea parents! It not only smells and tastes yummy, but it has the perfect balance of fiber, fat, and protein.
What is Orchard Hay?
A great substitute for piggy parents suffering from allergies. It consists of soft, but broader and sweeter leaves, and is nutritionally on par with Timothy Hay.
Not sure what you're looking for?
Head over to our forum to get answers to any questions you might have about our products or guinea pig care.