Regular price
Sale price
$42.95 USD
Unit price
per
Sale
Sold out
Free domestic (USA) shipping for all orders above $40
Offbeat specializes in affordable products for your piggies, and our Offbeat Piggy Play Package is no different! It features three items that you'll be using daily as a piggy parent, and keeps your guinea pig's comfort and safety in mind. (And it definitely helps that they're almost as cute as your guinea piggies!)
Share
View full details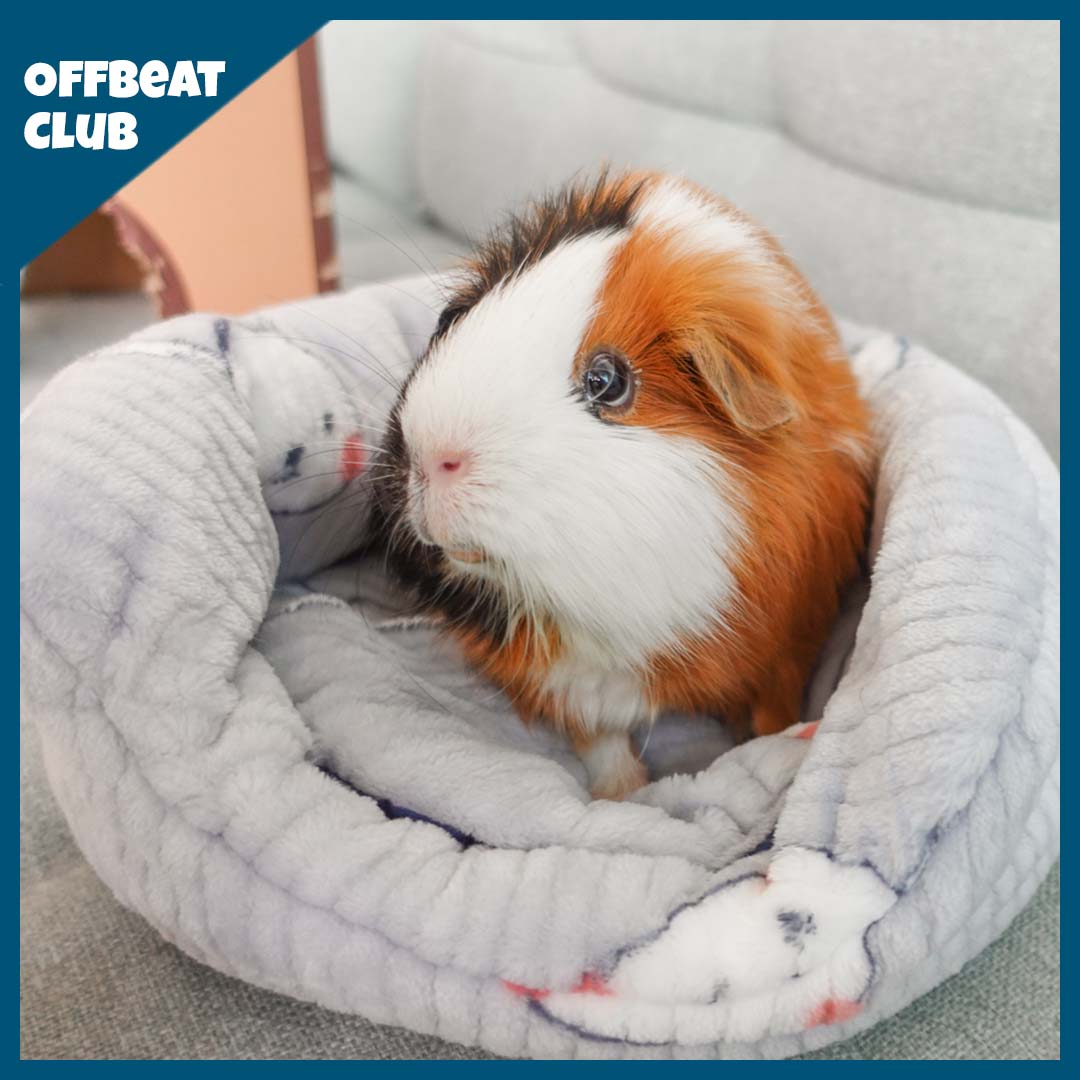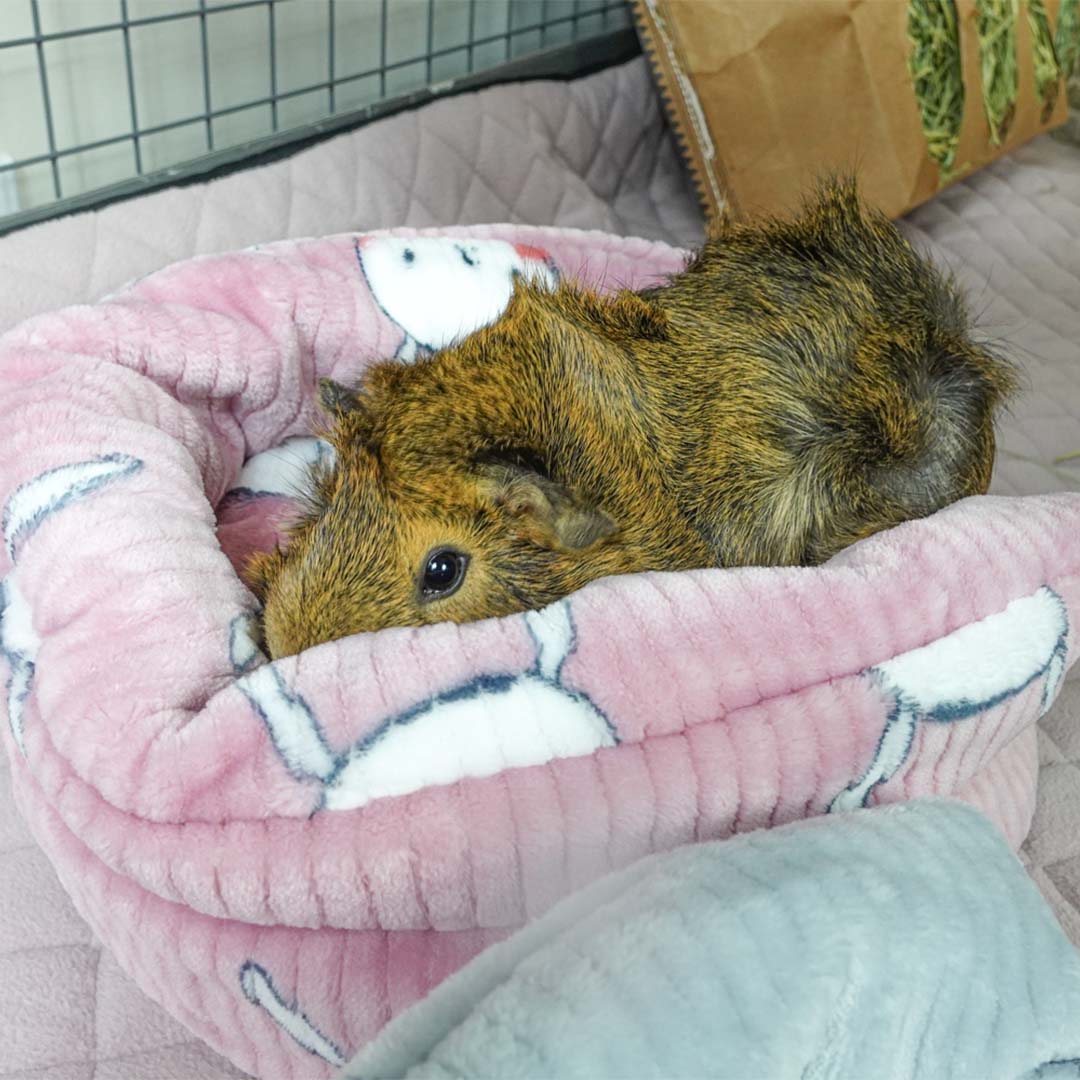 Product features
Piggy Play Package Features

Cushion - Our cushion is designed to be multifunctional so you can get the best value out of it, not just as bedding, but other purposes as well. Just place a cushion in the liner pocket, and your guinea pigs are ready to lay down on it and sleep! It can also be used as a pee pad, if they happen to do their little business there. You can set it into their cage for the most convenience for you, and your guinea pig.

Pouch - This is another item that can be multifunctional, which will make this a must-have item as a piggy parent. This can be used to handle your guinea pig so they're comfortable being held—whether it's for petting, administering medication, or trimming their nails, this pouch can be used for it all! The materials we use were chosen and created with all guinea pigs in mind—Abyssinian guinea pig, Teddy guinea pig, Peruvian guinea pig, and all others—they'll be at peak comfort. Even your hairless guinea pig will find absolute comfort in our pouch. 

Tunnel - Your best bet for guinea pig zoomies! This guinea pig toy will be their go-to destination. They can run in and out of the tunnel, and you can be reassured that they're expending that extra burst of energy in a safe and comfy manner. Because they're able to play and also stimulate their minds and bodies, it ensures that you're doing everything you can to ensure the longest possible guinea pig lifespan.
Shipping fee & import tax

Shipping Fee & Import Tax

Free domestic (USA) shipping for all orders above $40, Free shipping on Canada orders over $100 ($15 flat shipping fee for order amount of less than $100).

U.S. shipping takes 2-5 business days.

Standard International Shipping - Now Available Please Select your country at checkout to see shipping rates.

International Customers (UK, Canada, and some EU countries are NOT subject to import duty), please look into import tax duty set by your country. You may or may not be responsible to pay extra import tax, which will be wholly responsible by you. Please refer to the website link below to see if you are subject to import tax.

NOTE: The availability of stocks you're seeing on our store are the stocks in the U.S. therefore it does not necessarily reflect the stocks we have for the Canada, the U.K. and other countries.
Returns, refund policy, and payment methods

The refund is only on unwashed and unused products. Please be sure to use the separate shipping box to send back all the components (liner, crunchy condo, and etc.) to prevent damage during shipping, just like how it was shipped to you. 

If you want to return the item, contact us within 14 days of delivery and ship the items back within 30 days of delivery.

Credit Card, Debit Card, and Paypal are accepted methods of payment

For Non-Standard Returns contact us and fill out this form.
The Comfiest Cushion
Just as comfortable and safe for your piggy as it is to use! Place a cushion in the liner pocket, and your guinea pig is all set to lay in it.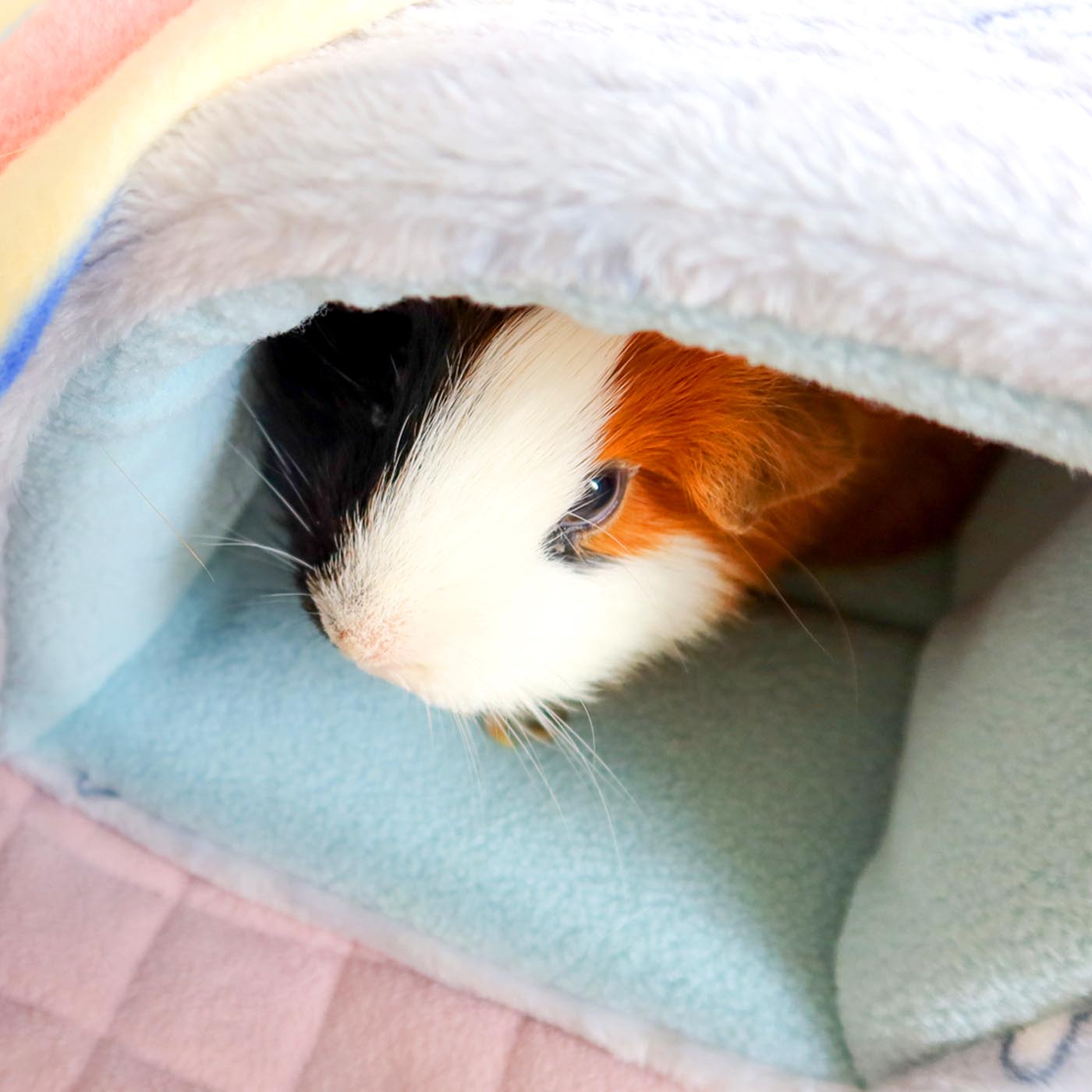 The Perfect Petting Pouch
For ease of petting, and all around piggy handling. Anything from simply holding your guinea pig, to aiding in administering medication comfortably and safely—the pouch is a guinea parent's best friend.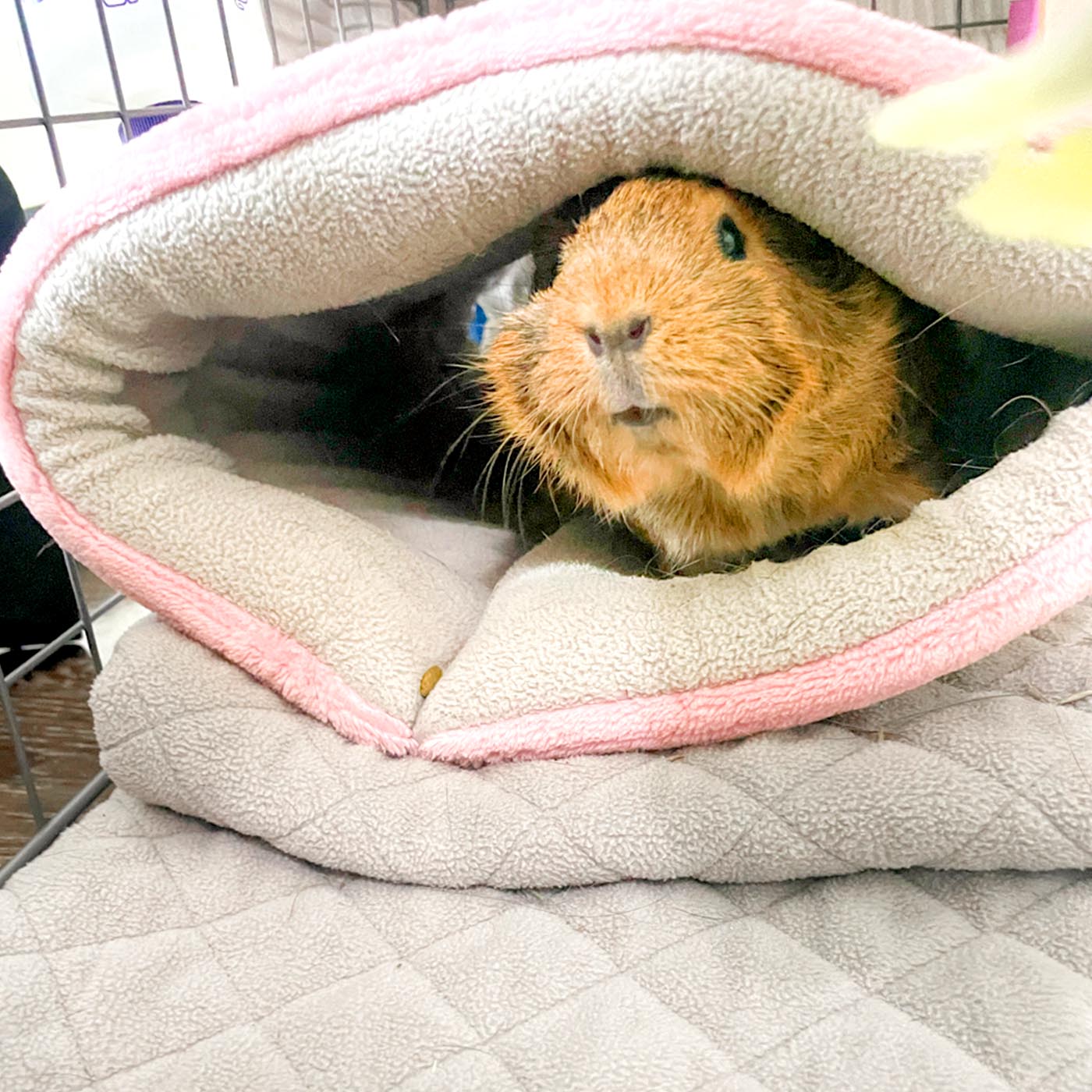 Piggy Tunnel Vision
Your guinea pig's go-to zoomies destination. Let them feel the wind in their fur, happily, safely, and comfortably.
Not sure what you're looking for?
Head over to our forum to get answers to any questions you might have about our products or guinea pig care.