Regular price
$104.95 USD
Regular price
Sale price
$104.95 USD
Unit price
per
Sale
Sold out
Free domestic (USA) shipping for all orders above $40
Only Available in the U.S. and Canada
Please note the size guide below:

2x4 C&C Cage: exterior: 29" x 58.5" x 14.5" | interior 27" x 56"
2x5 C&C Cage: exterior: 29" x 73.5" x 14.5" | interior 27" x 71"
2x6 C&C Cage: exterior: 29" x 87.5" x 14.5" | interior 27" x 85"
GuineaDad believes that providing your guinea pig with the highest-quality and safest guinea pig habitat is the best way to help your piggy thrive. We aim to expand lifespans and quality of life for all guinea pigs.
Share
View full details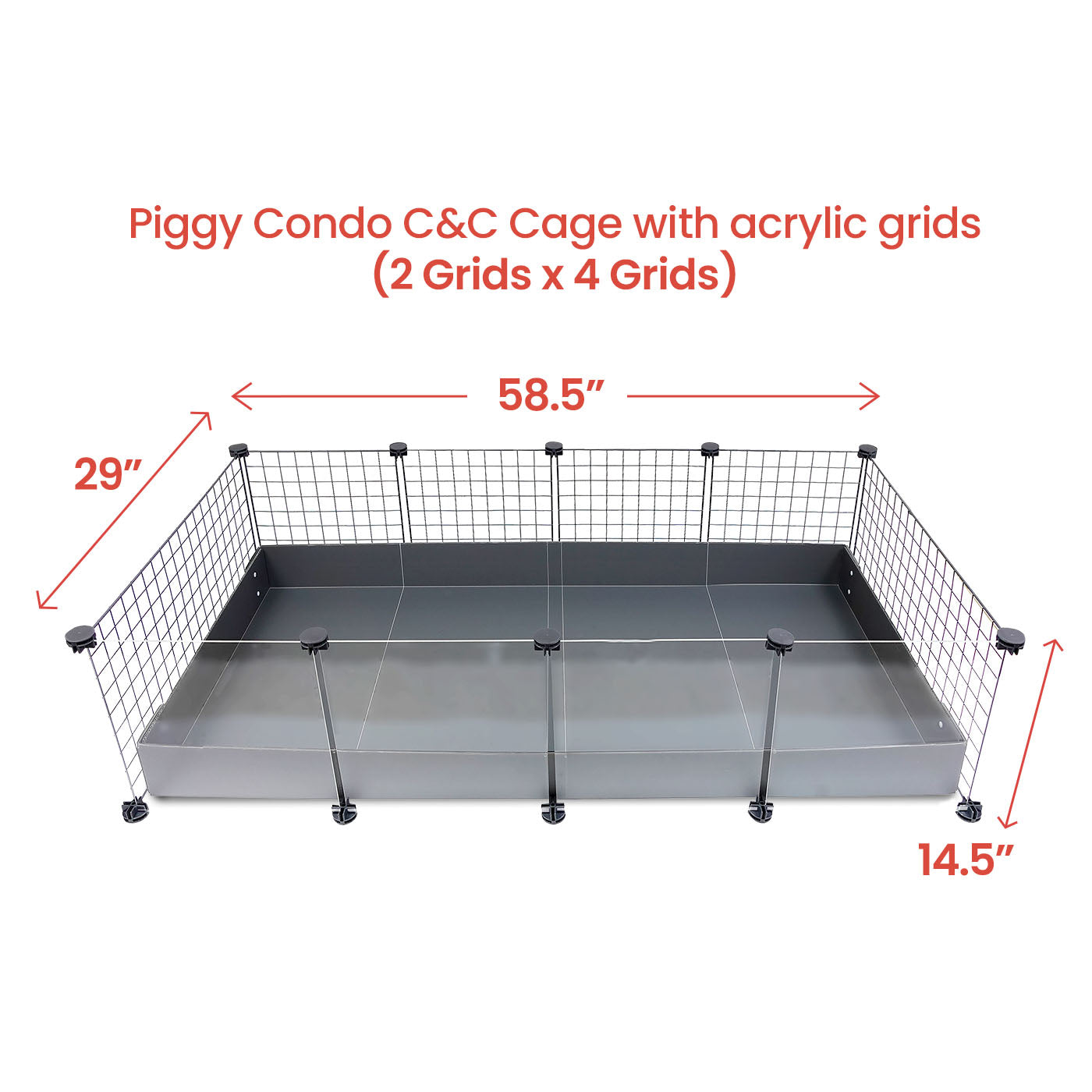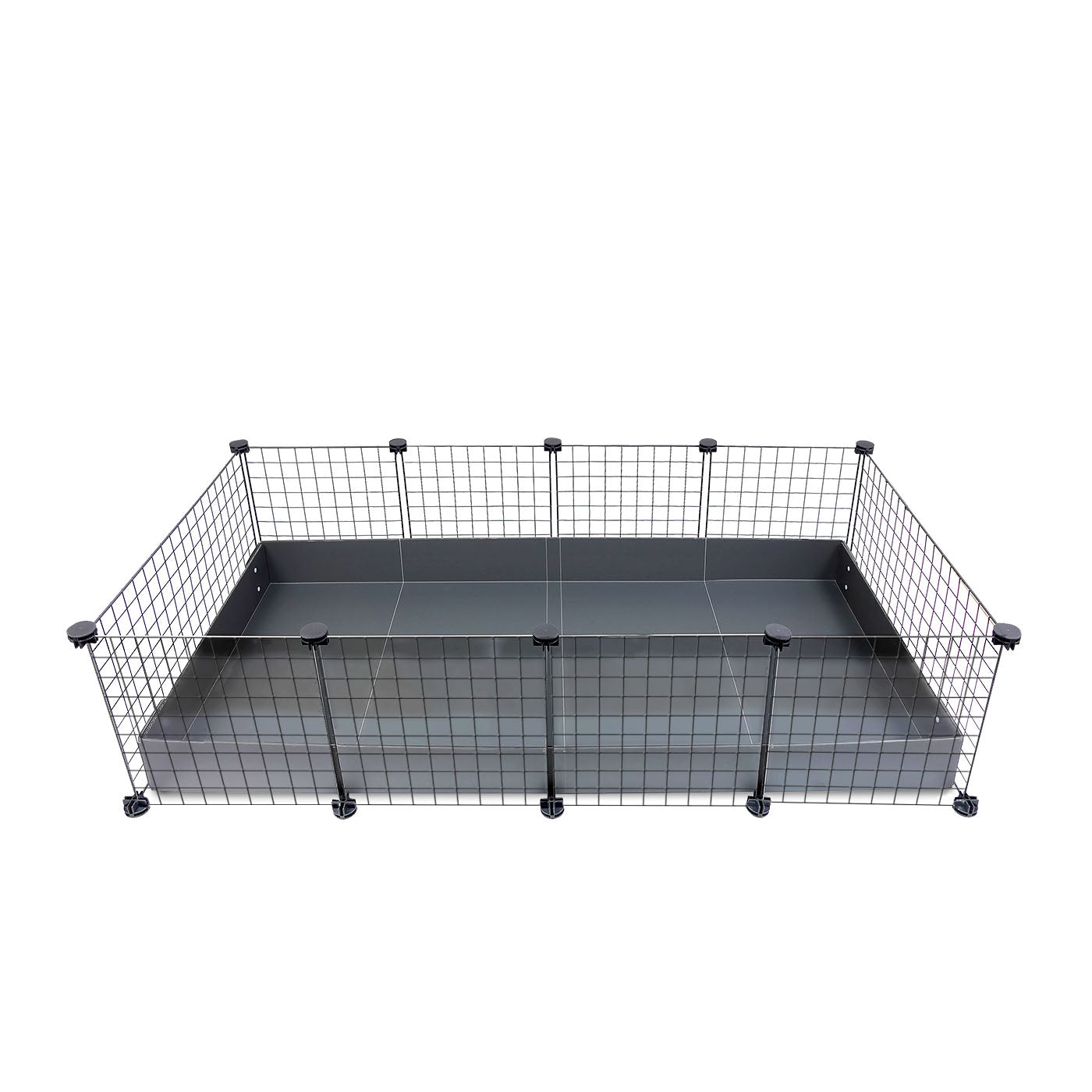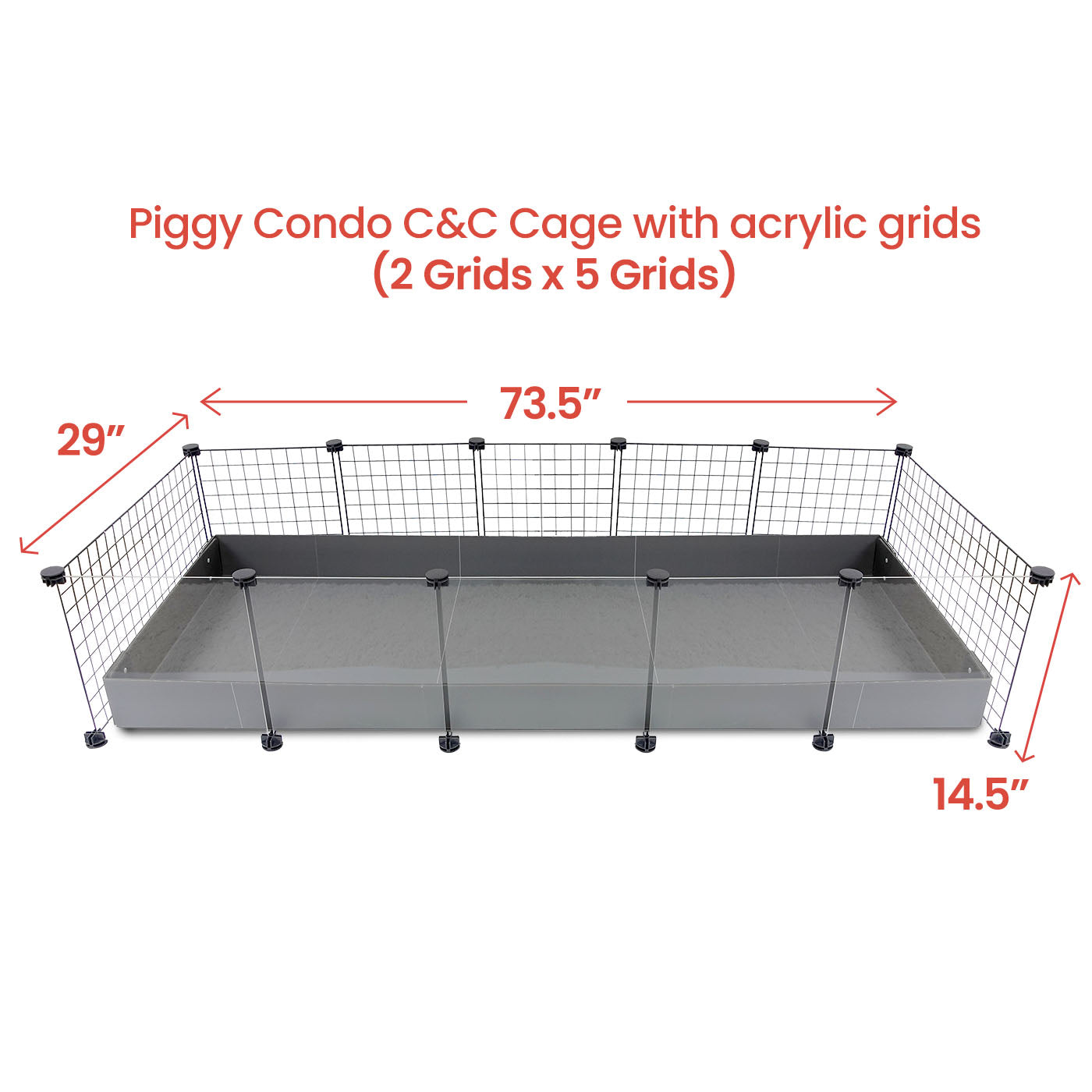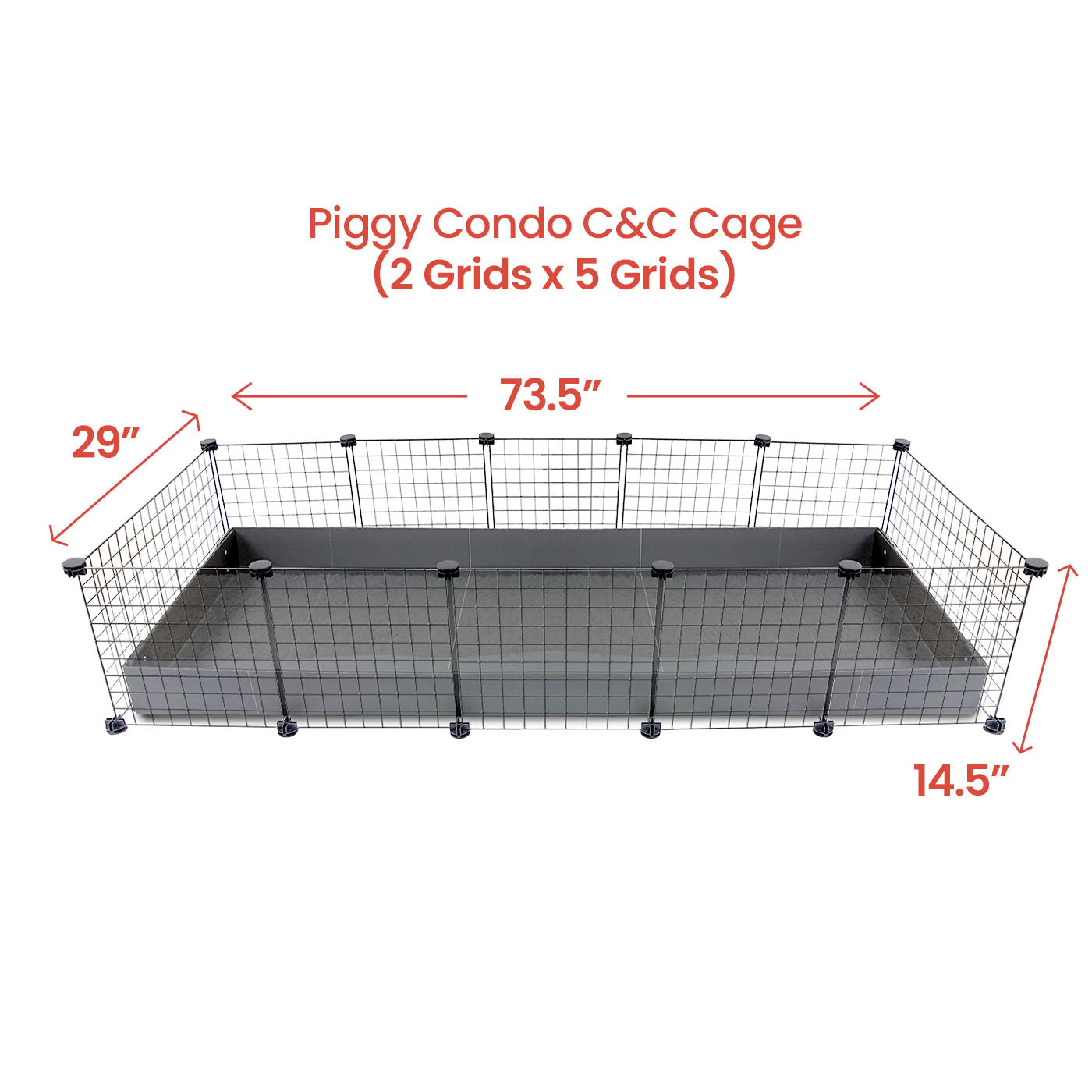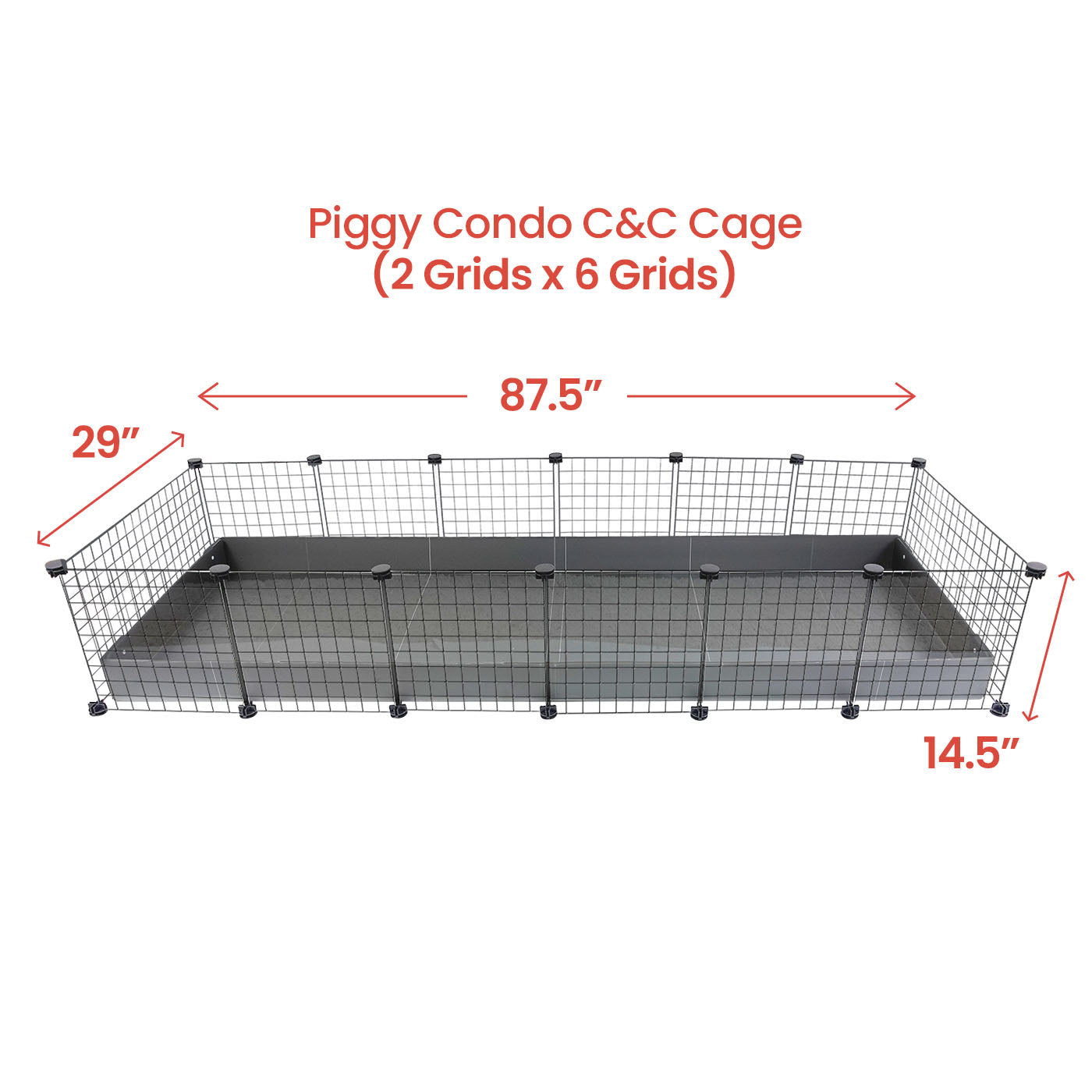 Collapsible content
Product features

We've done careful research to create the best possible guinea pig C&C cage for this purpose because we're on a mission to take the best care of not only our own guinea pigs, but yours too. Pair this guinea pig cage with our GuineaDad Liners or GuineaDad Premium Liners for the uncontested best guinea pig cage liner combo. 

We've taken care to have the cage powder-coated so it doesn't rust, and the bottom connector also has rubber, which means it's non-slip and shock absorbing. Choose the option with clear acrylic panels for an impressive stylish look. Each plexiglass panel is fully transparent. They prevent bar chewing behaviors and are also baby proof. We also provide cable ties so you can anchor the guinea pig cage to other objects for extra stability. This cage is easy to assemble!

Click here to read the full description.
Size options

2x4 cage: exterior: 29" x 58.5" x 14.5" | interior 27" x 56"

2x5 cage: exterior: 29" x 73.5" x 14.5" | interior 27" x 71"

2x6 cage: exterior: 29" x 87.5" x 14.5" | interior 27" x 85"

Click here to read the full description


Recommended Liner Fitting
What size cage do I need?

The Humane Society has recommendations for how much space to provide for your guinea pig, and we've compiled that information into a simple size chart so you can decide which size is best for you.

Number of guinea pigs

Recommended amount of space

C&C Cage Size

1

10.5 ft

2

2x4 (Guinea pigs are social, so it's best to have two piggies for companionship!)

2

10.5 ft

2

2x4

3

13 ft

2

2x5

4

16 ft

2

2x6

Of course, the more space the better! More space allows more room for guinea pigs to roam around and be active, and that encourages more zoomies. Keeping your guinea pigs active keeps them happy and healthy!
Shipping fees, estimated delivery times, and import tax

Domestic (USA):
Free 2-5 business day shipping for all orders over $40.
($4.95 shipping for all orders under $40)

Canada:
Free shipping on orders over $100.
($15 shipping for all orders under $100)

International Shipping:
Please select your country at checkout to see shipping rates.

Click here

 to determine your country's shipping cost, estimated shipping time, and import tax rates.
Returns & refunds

Refunds are available for unwashed and unused products. Please be sure to include all components (liner, crunchy condo, etc.), using the same shipping box that the product arrived in (or any other USPS-approved packaging). 

If you want to return an item, please contact us within 14 days of delivery and ship the item back within 30 days of delivery.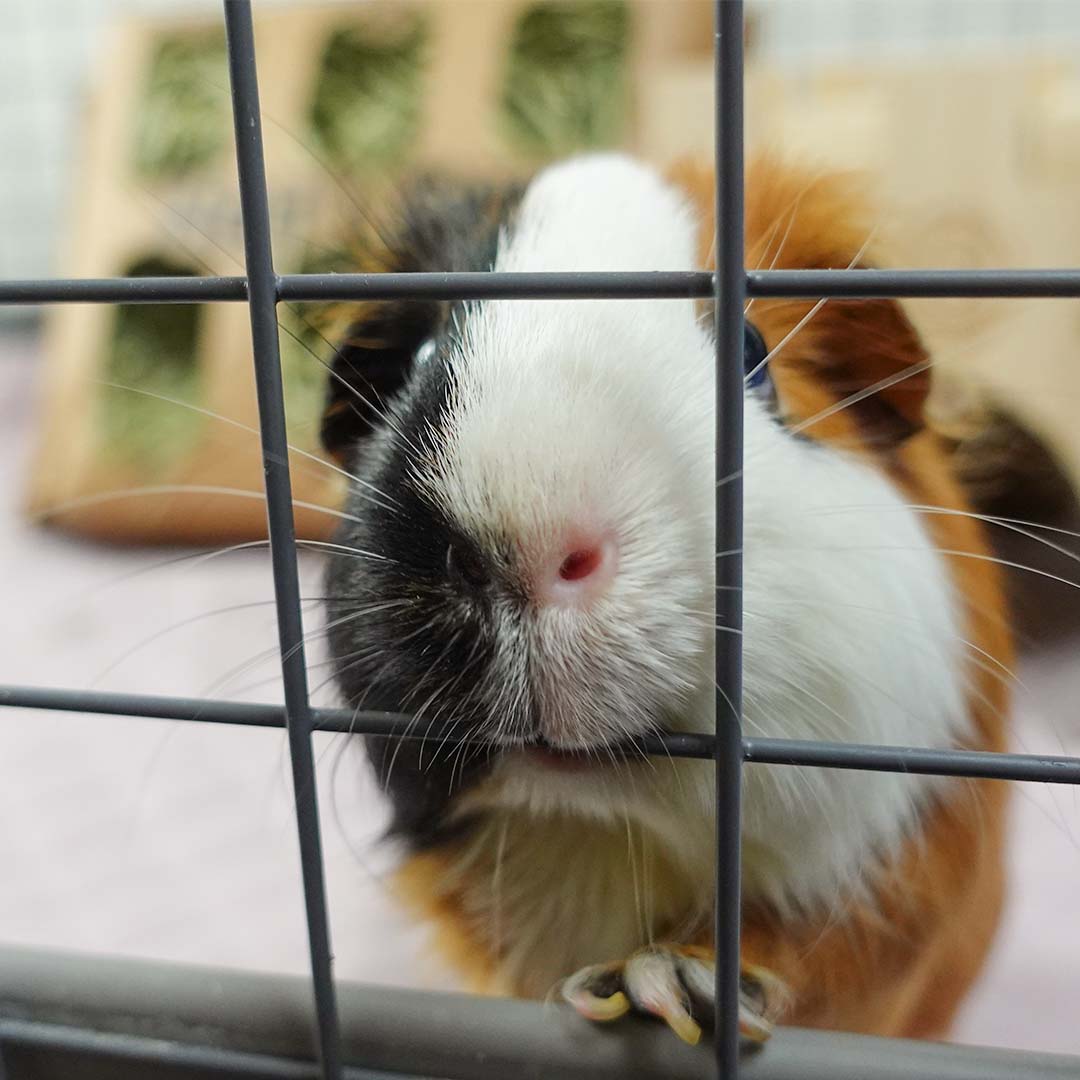 Unmatched Durability
Our cage is powder coated, which ensures your guinea pig cage lasts even longer and your piggy doesn't come into contact with unsafe materials, like they would with other less durable cages.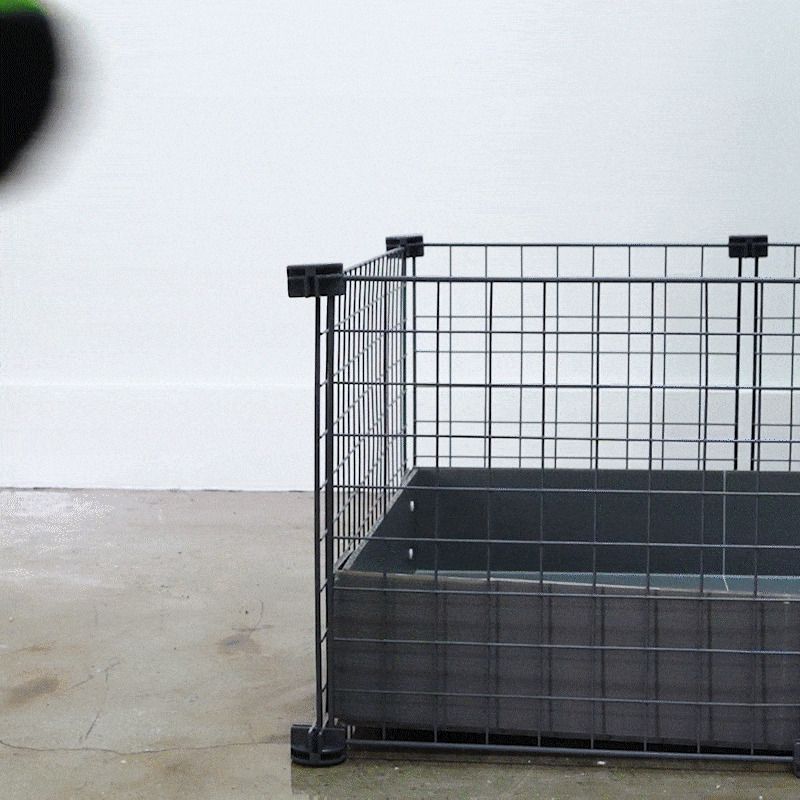 Non-Slip & Ultra-Durable Design
Give your guinea pig a home they'll love and feel safe. Our cage features a connector with a non-slip bottom and an ultra-durable grid.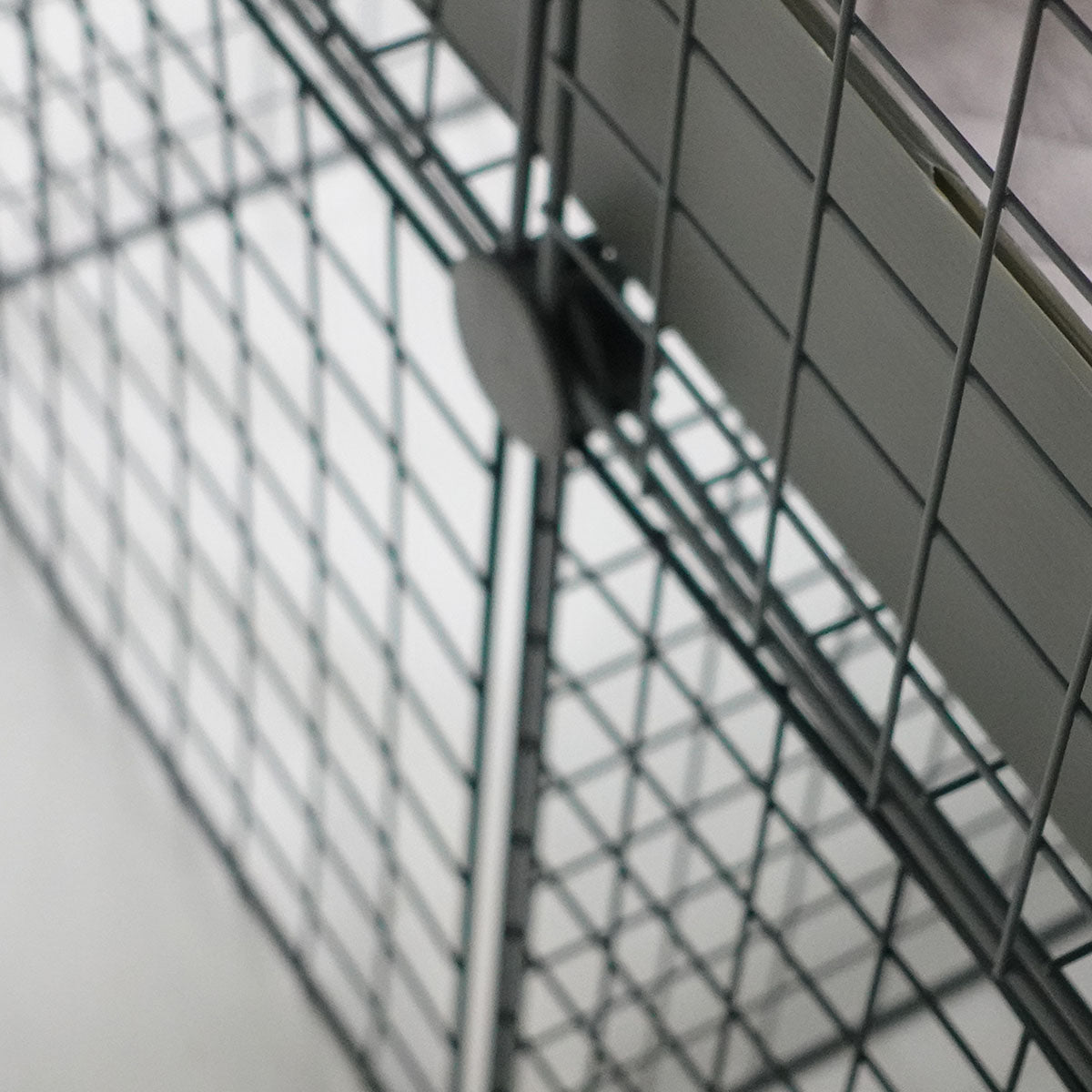 Easy to Assemble
The shock-absorbing features of this cage are also part of what makes it so easy to assemble. A durable connector at each joint allows the grid panels to easily snap into place, keeping them there until you're ready to change or expand your layout.
Not sure what you're looking for?
Head over to our forum to get answers to any questions you might have about our products or guinea pig care.