Regular price
Sale price
$20.95 USD
Unit price
per
Sale
Sold out
Our Tree Stump Cushions and Log Cushions are the perfect gifts for people and pets! Their photorealistic designs add a flair of natural beauty to any home, and their plush, ergonomic designs make them ideal for grooming, lounging, napping, & playing. You and your pet are both going to love cuddling up with these beautiful nature-themed cushions. 
Share
View full details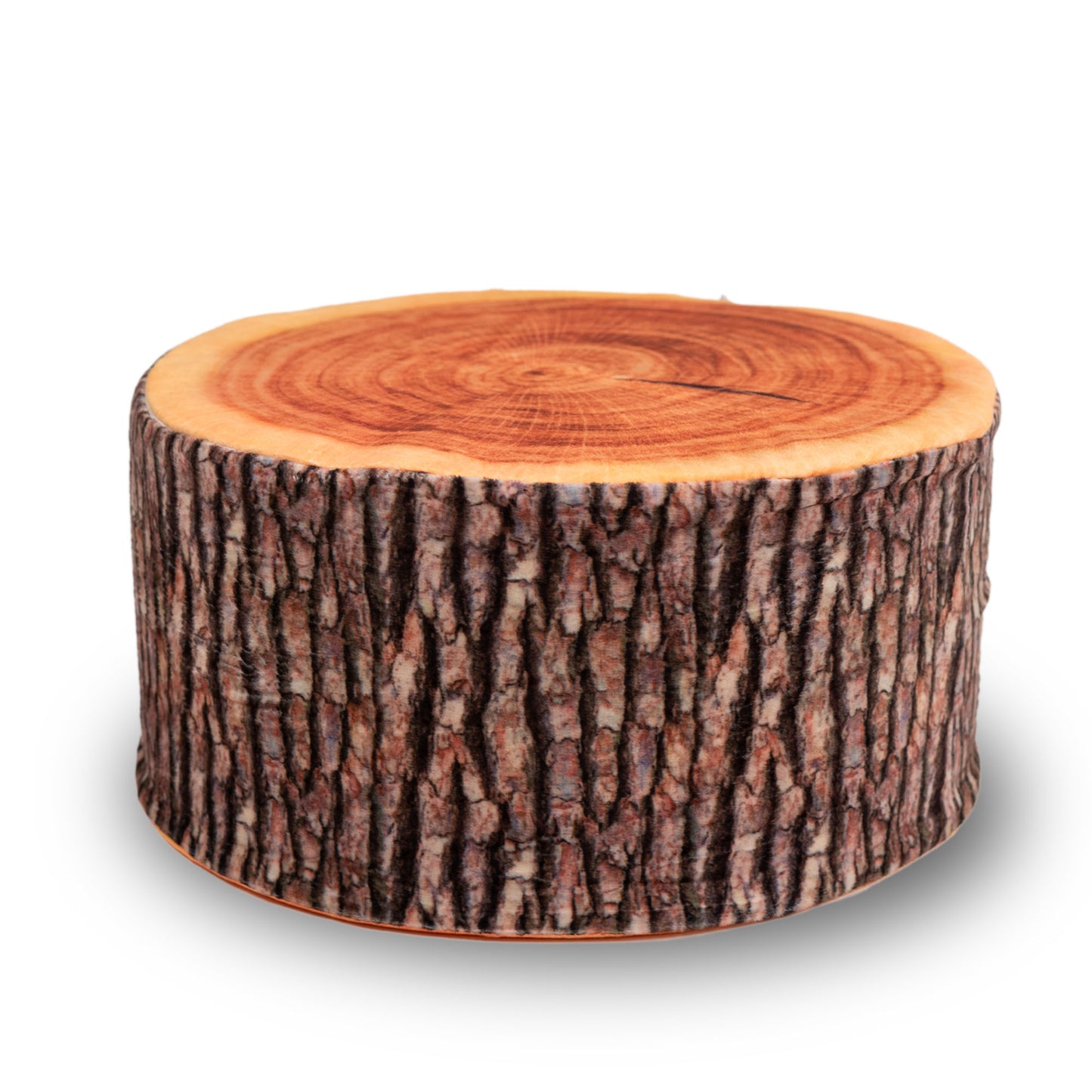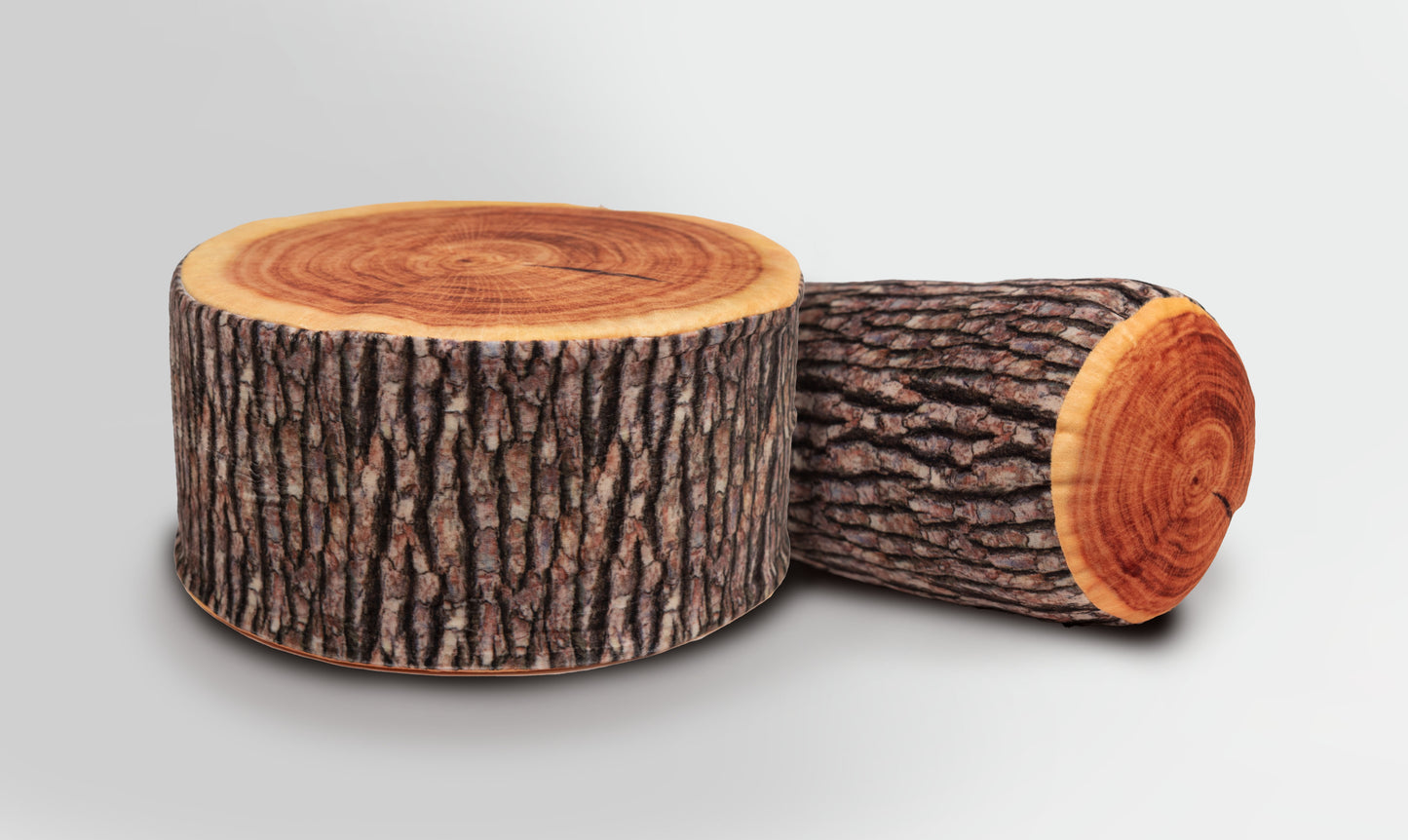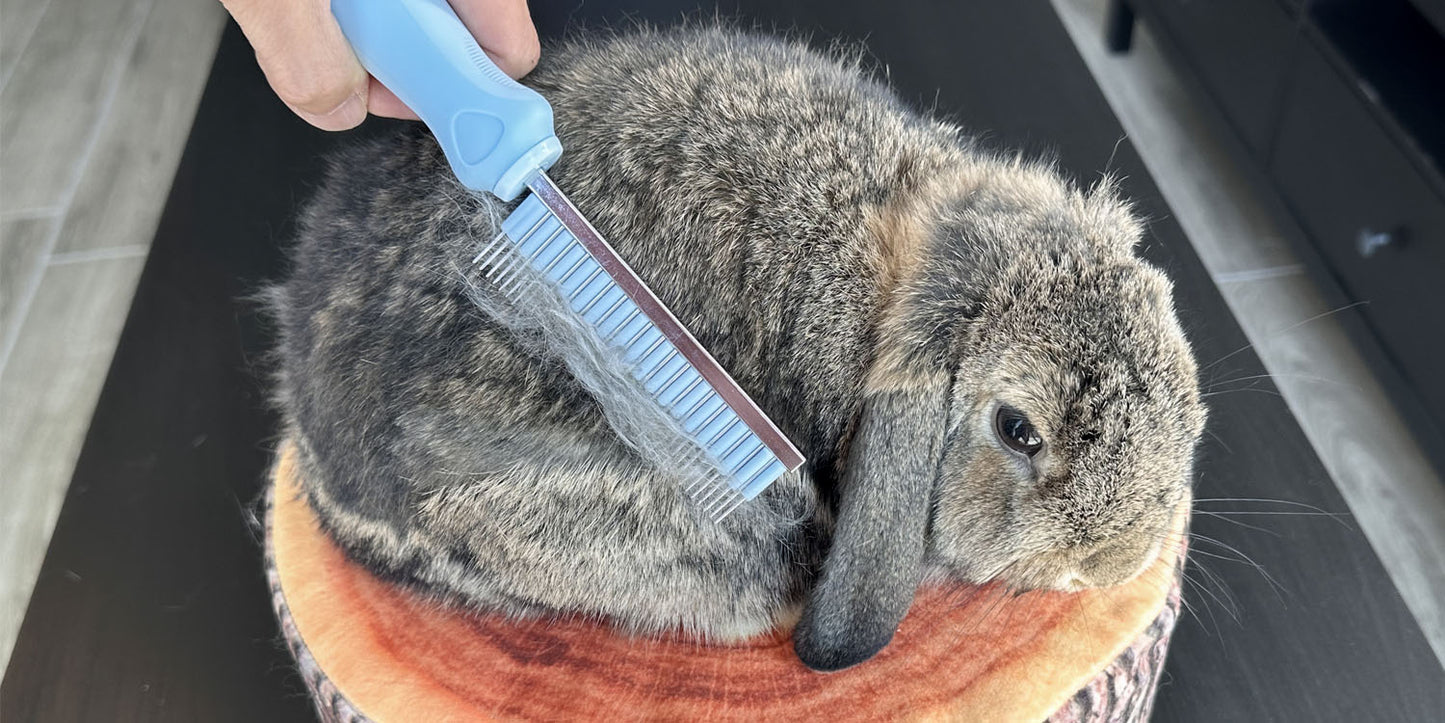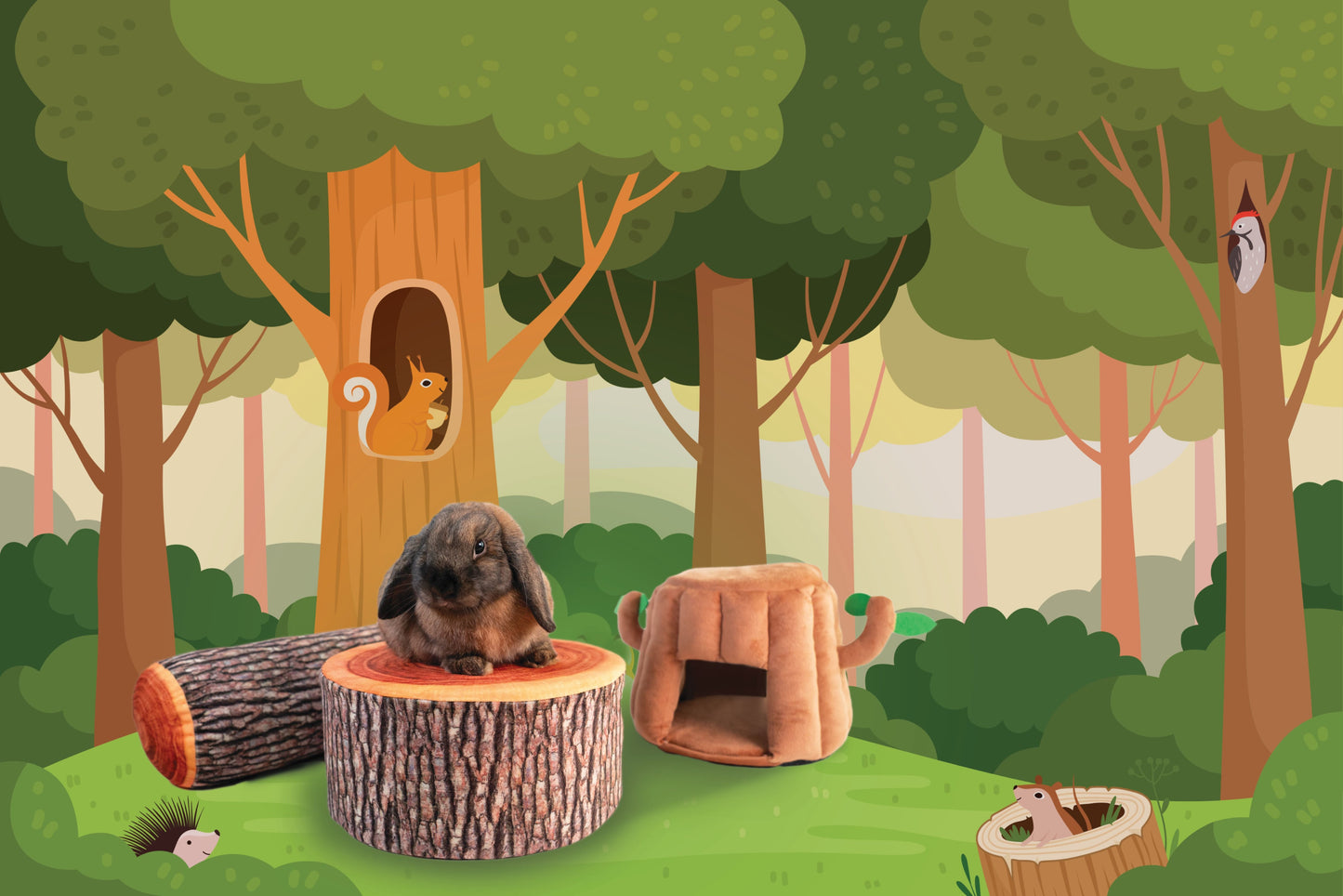 Collapsible content
Product features

Dimensions:
Tall Stump: 13" x 13" x 2"
Long Log: 20" x 6" x 1"

Enjoy some natural beauty and comfort with our photorealistic log & tree stump cushions!

Soft and Durable:
These wood-pattern cushions are the perfect accessory for small pets!  Designed to provide a comfortable and cozy place for your pets to rest, these cushions are made from soft and durable materials that are easy to clean and maintain. Built with durable materials and meticulous manufacturing processes, these cushions are designed to last, complimenting your pet's living space for many years to come.

High-Quality Manufacturing:
As a committed leader in quality, it was important to us to ensure that the exterior fabrics we used, as well as the inside foam cushion, were higher quality and more durable than any current competing brands. These cushions won't be misshapen by vacuum sealing nor extended use.

Chic Wood-Inspired Design:
What truly sets our cushions apart is its beautifully detailed, bark-pattern design. This nature-inspired cushion features a photorealistic wood pattern that will make you and your bunny feel like you're sitting in the great outdoors. This cushion's design isn't just pleasing to the eye – it's also incredibly soft, supportive, and comfortable.
Shipping fees, estimated delivery times, and import tax

Domestic (USA):
Free 2-5 business day shipping for all orders over $40.
($4.95 shipping for all orders under $40)

Canada:
Free shipping on orders over $100.
($15 shipping for all orders under $100)

International Shipping:
Please select your country at checkout to see shipping rates.


Click here

to determine your country's shipping cost, estimated shipping time, and import tax rates.
Returns & refunds

Refunds are available for unwashed and unused products. Please be sure to include all components (liner, crunchy condo, etc.), using the same shipping box that the product arrived in (or any other USPS-approved packaging). 

If you want to return an item, please contact us within 14 days of delivery and ship the item back within 30 days of delivery.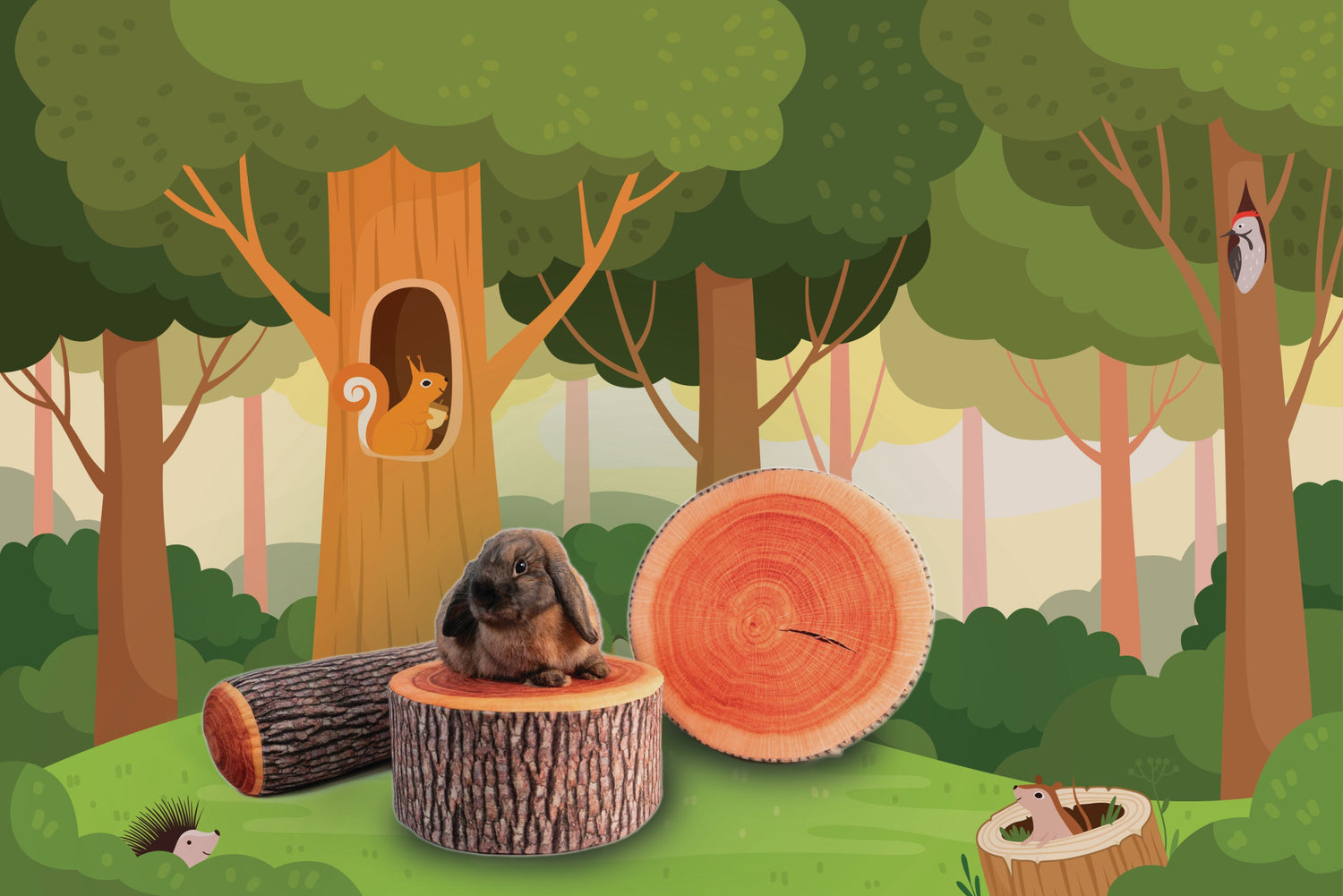 A Touch of Nature
Sitting, sleeping, stretching, playing - BunnyDad's Log and Stump Cushions bring the beauty of nature right into your living room, and they couldn't be more comfortable. 
Photorealistic Image Quality
The incredible photorealistic design and intricate details of these cushions are breathtaking! The colors and prints are so vibrant, you'll have to reach out and touch it to be sure you're not in the woods.
Supportive & Comfortable
There's something about finding that one favorite seat in your home. BunnyDad's fruit, stump, and log cushions provide the perfect level of support and comfort, and they look beautiful while they do it.
Perfect For Grooming
The Tall Stump Cushion is the perfect height for brushing and grooming your pet, without having your rabbit run away! A comfortable and supportive place that's raised off the ground encourages rabbits to sit still, while bringing them up to the perfect height for grooming.
Vibrant & Colorful Designs
With these deliciously vivid prints, you can quickly transform your bunny's home into a tropical paradise or a wooded oasis. Your rabbit will be drawn in by the design, and they'll stay for the comfort. Elegance and coziness go so well together, don't they?
Easy To Clean
As all beloved items in your bunny's home, these cushions are bound to get dirty from time to time. No problem! Just unzip the cushion covers and throw them in your washing machine. Clean & simple.
Versatile & Durable
The Log Cushion is just the right height to hop over, roll on top of, and stretch out on. Your bunnies will never get tired of it. This plush cushion is beautiful, durable, and fully machine-washable.
Exquisite Detail
Exceptionally high-resolution, photorealistic detail allows these cushions to capture the majesty of nature, and bring it right into your living room.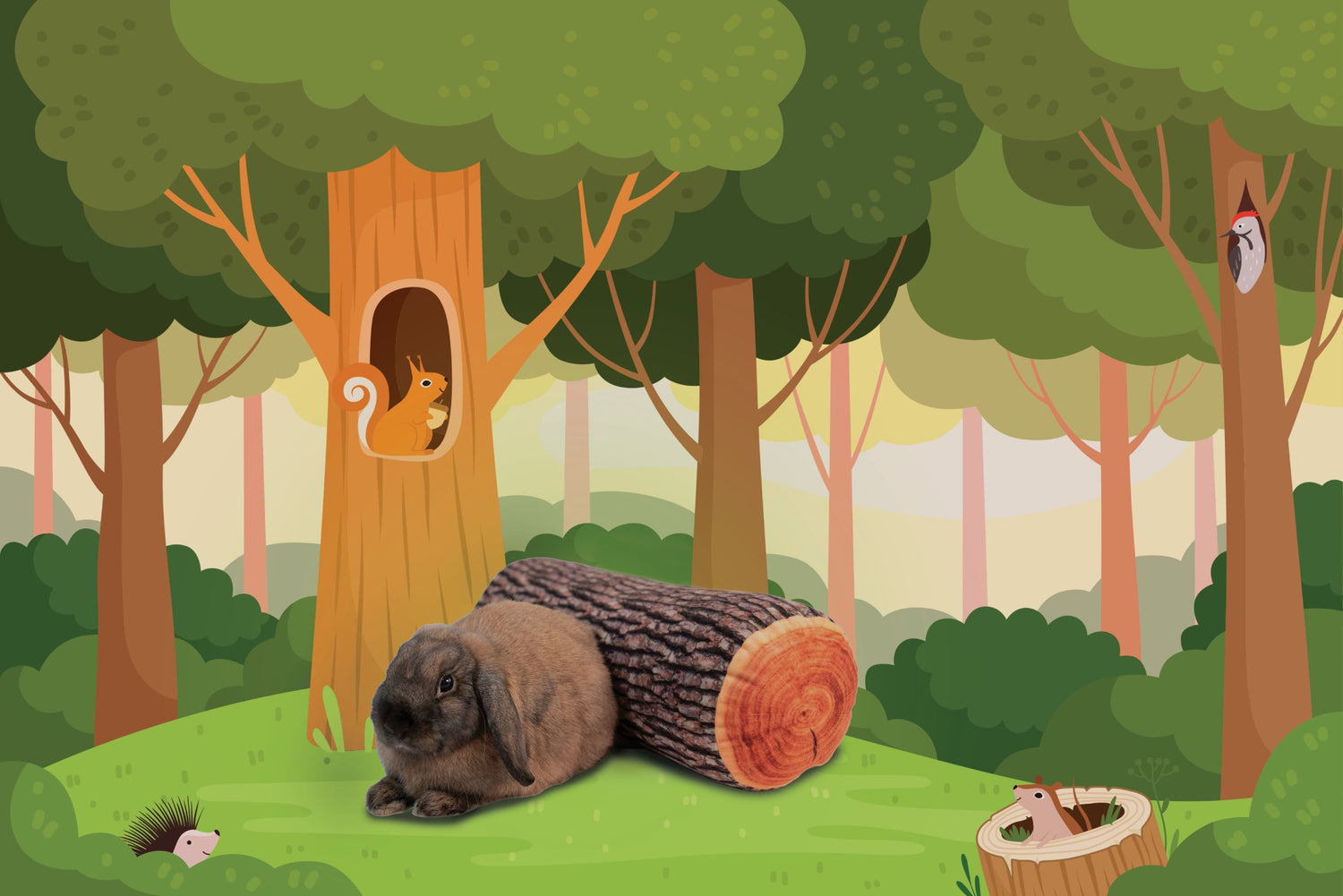 Recreate Your Pet's Natural Habitat
Remind your rabbit of their roots as you combine the beauty of nature, with the comfort and convenience of these remarkably soft, washable cushions.
Endless Options For Play
Mix & match the different styles, along with tunnels and hideouts for endless fun. Your rabbit's world is about to get a whole lot bigger.

BunnyDad, helping bunnies live their lives to the fullest.
Not sure what you're looking for?
Head over to our forum to get answers to any questions you might have about our products or guinea pig care.