Regular price
Sale price
$29.95 USD
Unit price
per
Sale
Sold out
Free domestic (USA) shipping for all orders above $40
Important: Please note the size below:
C&C 2x1 Add on: 27" x 13" x 4.5"
This C&C 2x1 Board is an additional section that can be added to a C&C cage to increase its size and provide more space for your pets to explore and play. This is especially important if you have multiple guinea pigs, growing guinea pigs, or a larger breed that requires more room to move around.
Share
View full details
Product features
Product features

We've done careful research to create the best possible guinea pig C&C cage for this purpose because we're on a mission to take the best care of not only our own guinea pigs, but yours too. Pair this guinea pig cage with our GuineaDad Liners or GuineaDad Premium Liners for the uncontested best guinea pig cage liner combo. 

We've taken care to have the cage powder-coated so it doesn't rust, and the bottom connector also has rubber, which means it's non-slip and shock absorbing. We also provide cable ties so you can anchor the guinea pig cage to other objects for extra stability. This cage is easy to assemble! We provide a wooden hammer for an easy DIY guinea pig cage.

Click here to read the full description.
Product dimensions

Add on: 27" × 13" × 4.5"
Shipping

Free domestic (USA) shipping for all orders above $40, Free shipping on Canada orders over $100 ($15 flat shipping fee for order amount of less than $100).

U.S. shipping takes 2-5 business days.

Standard International Shipping - Now Available Please Select your country at checkout to see shipping rates.

International Customers (UK, Canada, and some EU countries are NOT subject to import duty), please look into import tax duty set by your country. You may or may not be responsible to pay extra import tax, which will be wholly responsible by you. Please refer to the website link below to see if you are subject to import tax.

NOTE: The availability of stocks you're seeing on our store are the stocks in the U.S. therefore it does not necessarily reflect the stocks we have for the Canada, the U.K. and other countries.

Click here to read the full description.
Returns, refund policy, and payment methods

For any issues with the cage pertaining to production issues, we will replace the defective part(s). We will provide you with a prepaid shipping label that you can use to ship the defective part back to us, and we'll send you a new working part after review. 

If you'd like to exchange the size, or if you've changed your mind and would like to return the product, we will invoice you for a shipping label for shipping back the product. The product can be opened or unopened, we just ask that you carefully ship back all components in order to receive your refund. Once we've received and inspected the returned product to be in adequate condition, we will process the refund.

 If you want to return the item, contact us within 14 days of delivery and ship the items back within 30 days of delivery.

Credit card, debit card, and PayPal are the accepted methods of payment.

For non-standard returns, please contact us and fill out this form.

Click here to read the full description.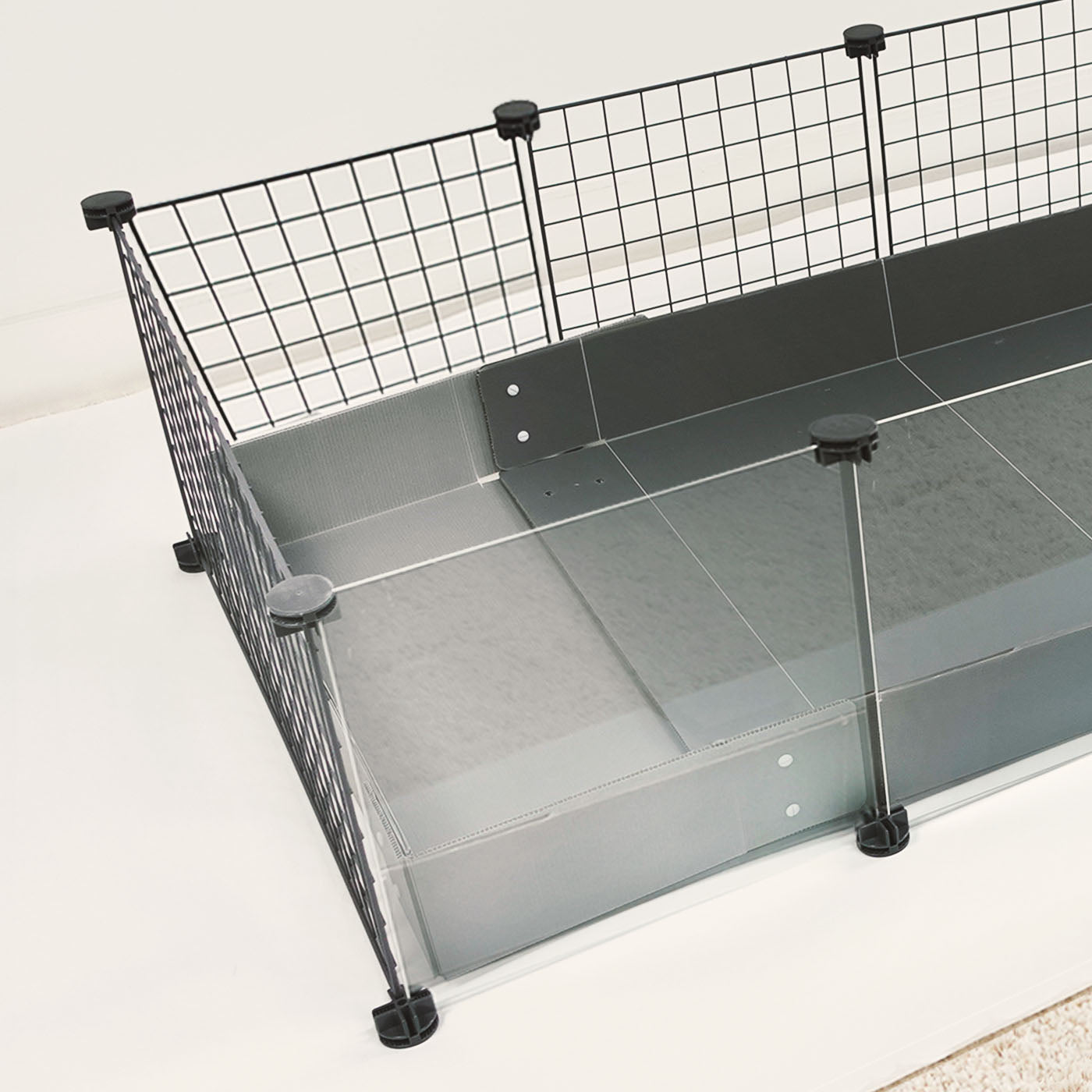 Extra room
Thinking about getting more guinea pigs? The 2x1 C&C Add on can be used to expand the cage to allow for more piggies to run around.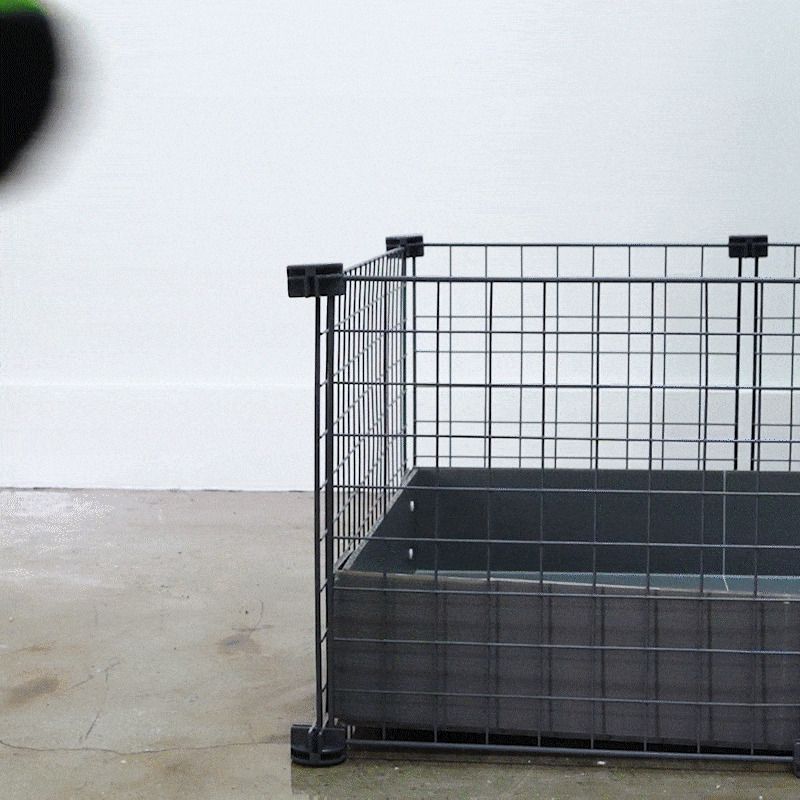 Non-slip & ultra-durable design
Give your guinea pig a home they'll love and feel safe. Our cage features a connector with a non-slip bottom and an ultra-durable grid.
Easy to assemble
Works hand-in-hand with the shock absorbing feature for some added stability to make sure your cage stays in place.
Not sure what you're looking for?
Head over to our forum to get answers to any questions you might have about our products or guinea pig care.