Regular price
Sale price
$23.95 USD
Unit price
per
Sale
Sold out
Free domestic (USA) shipping for all orders above $40
The Ramp Liner is a great addition to any guinea pig owner that own a C&C Cage with a second floor balcony.
These liners are made of premium materials and are designed to be soft, absorbent, and easy to clean. Ramps for guinea pigs are great for promoting play, exercise, and exploration, and this ramp liner will help you take
 care of your piggies' feet as they happily zoom up and down their cage.
Share
View full details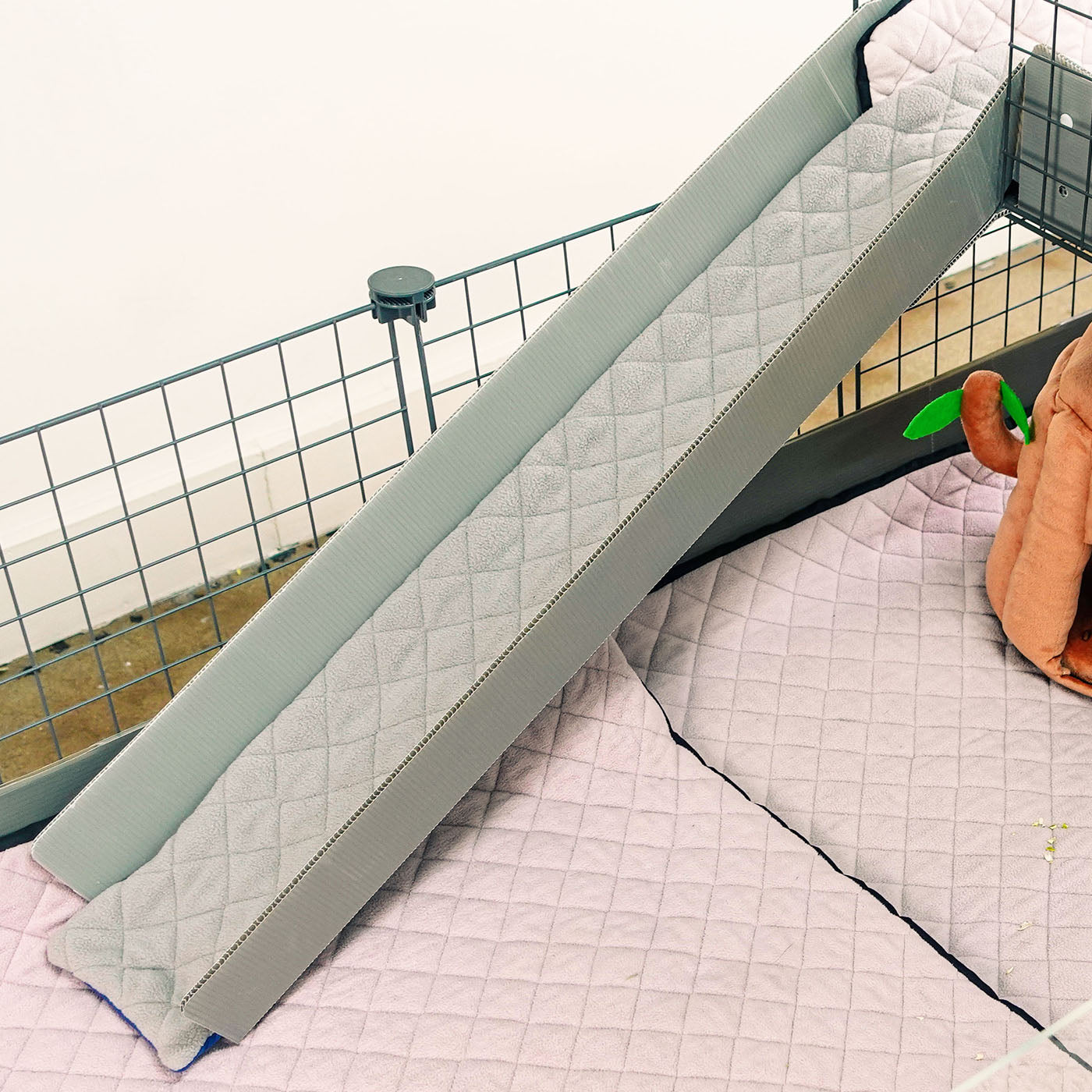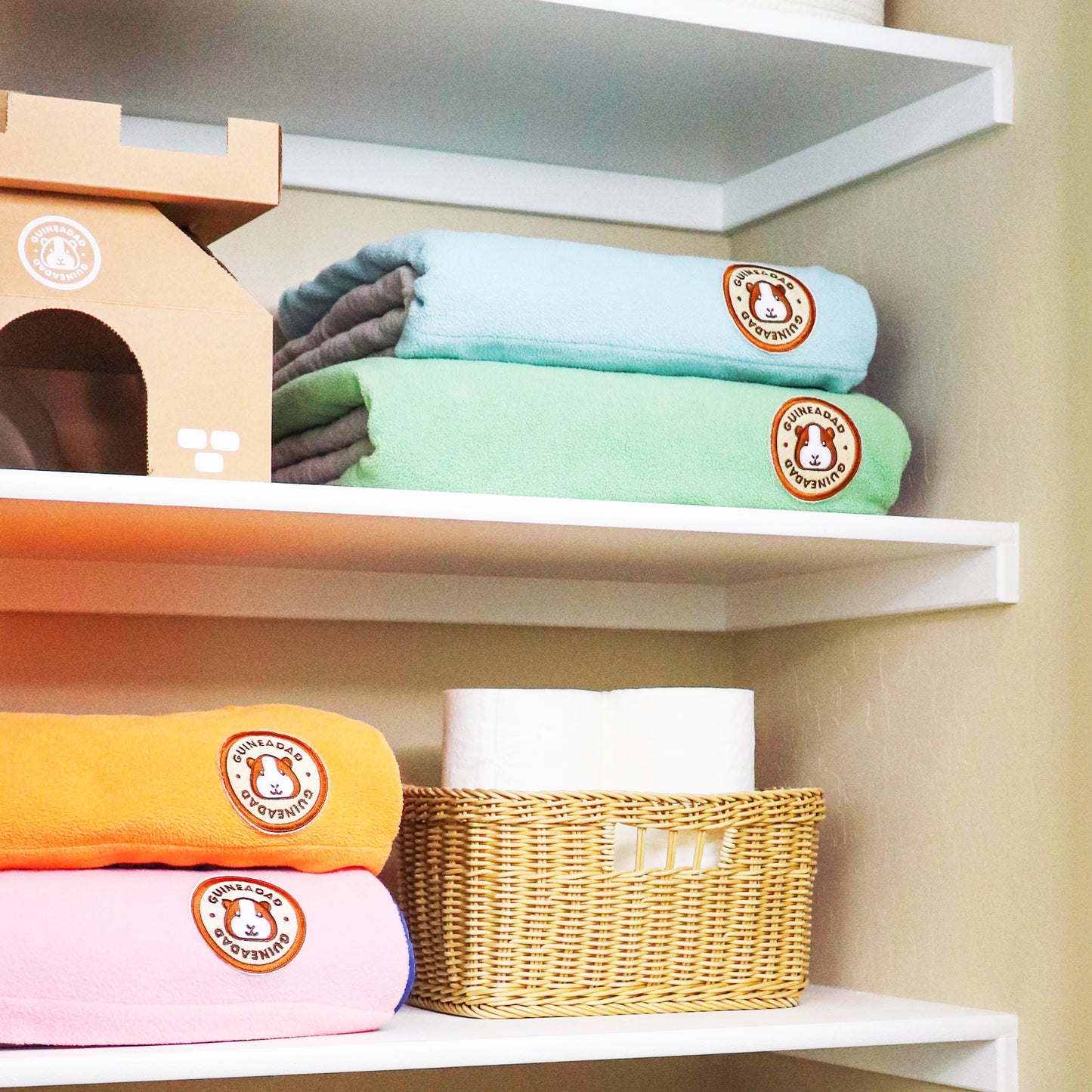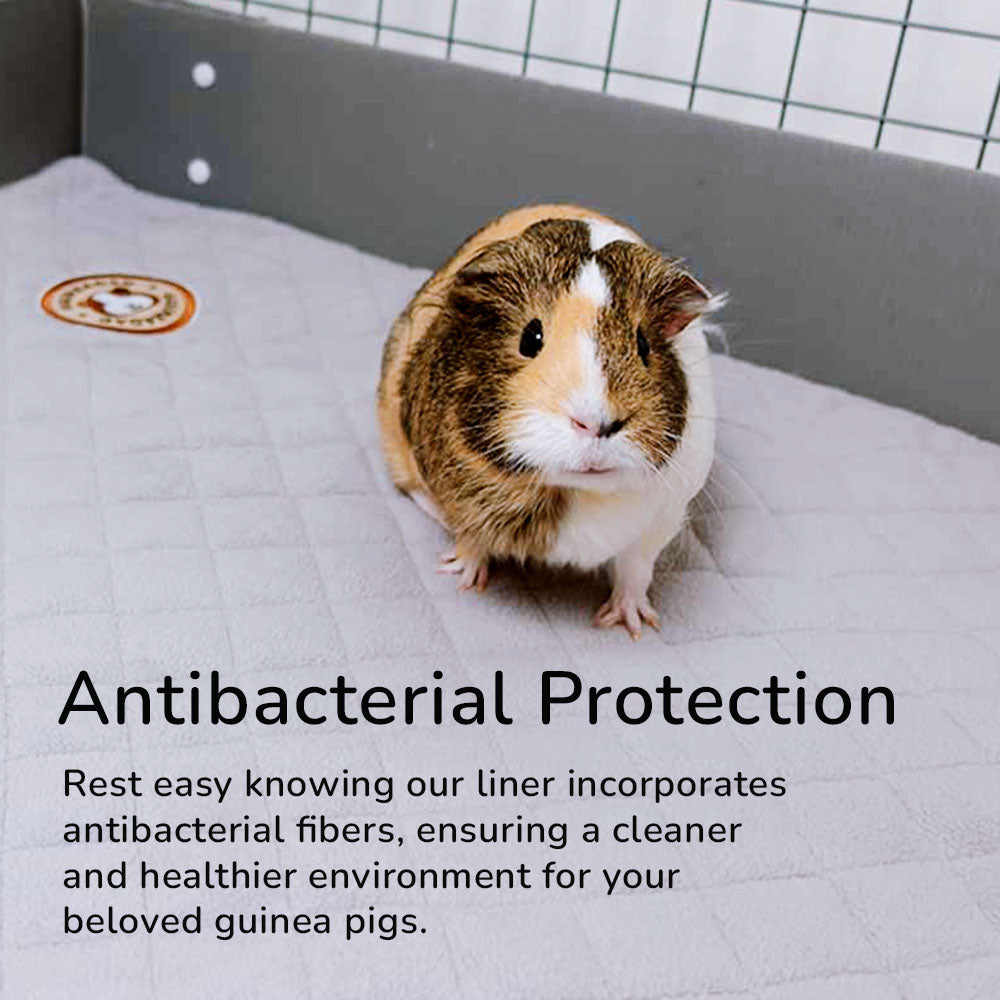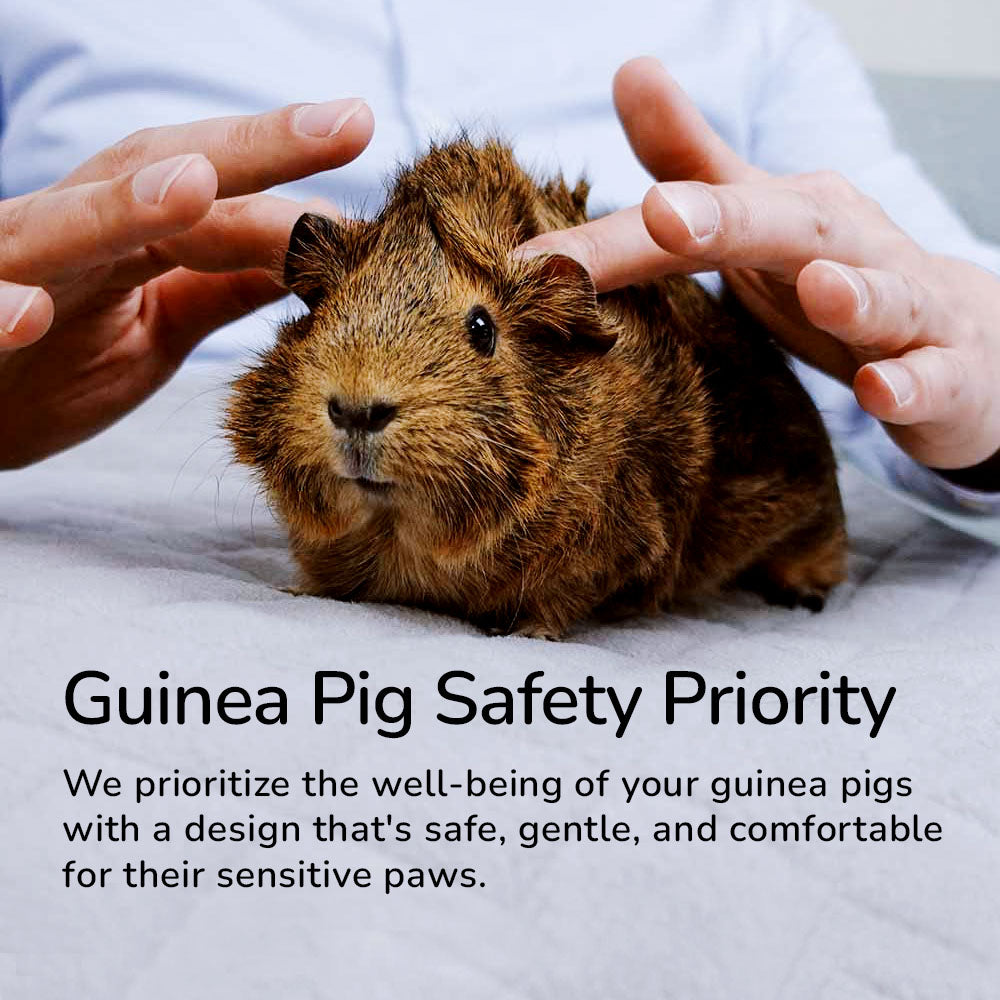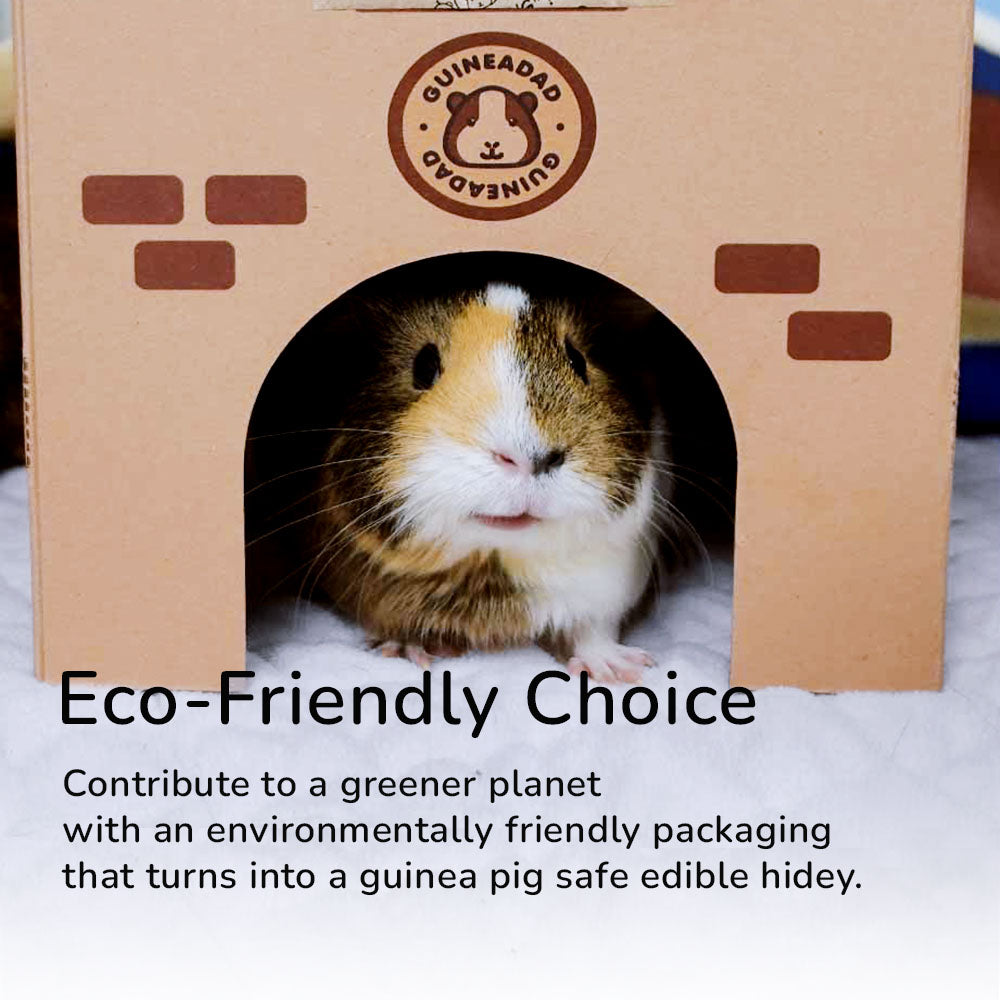 Product features
Product features

Dimensions:
35 ½" (length) x 5 ¾" (width)
and 11" (width at the top)

GuineaDad's C&C Ramp Liner is precisely designed to fit your guinea pig's GuineaDad C&C ramp add a comfortable cushion for your guinea pigs' feet.

Made with the same high quality and materials as GuineaDad's famous liners, our ramp liners will help protect your piggies' feet while they climb, exercise, and explore in their homes.


Ramp liners provide cushion for guinea pigs' joints and protect them for injuries and infections.

These ramp liners are exceptionally easy to clean and will help your piggies move around their home with ease.
Shipping fees, estimated delivery times, and import tax

Domestic (USA):
Free 2-5 business day shipping for all orders over $40.
($4.95 shipping for all orders under $40)

Canada:
Free shipping on orders over $100.
($15 shipping for all orders under $100)

International Shipping:
Please select your country at checkout to see shipping rates.

Click here

 to determine your country's shipping cost, estimated shipping time, and import tax rates.
Returns & returns

Refunds are available for unwashed and unused products. Please be sure to include all components (liner, crunchy condo, etc.), using the same shipping box that the product arrived in (or any other USPS-approved packaging). 

If you want to return an item, please contact us within 14 days of delivery and ship the item back within 30 days of delivery.
GuineaDad Liners Loved by Guinea Pig Experts
"We have loved GuineaDad liners they're an excellent product. It has made cuddle time easier as the liners don't let a single thing through. The boys love to burrow in the pockets which are a useful addition for antisocial pigs. The liners are, however, a higher end product and they do require special care to keep them in tip top condition. But this extra effort is worth it for the money you save in the long run. We have about 10 of these liners, the oldest are 4 years old and we are still using them regularly. Hands down one of the best products you can buy for a guinea pig."

"The Guineadad liner was a huge hit for us because we can use it either in the cage, or as a play mat to cover the couch for extra safe playtime! We stopped worrying about having to clean upholstery from accidents, it's dual use is fantastic! Plus, Beanbag can't get enough of the hidey sleeve!"
Fleece Liners: Like Living On Clouds
Guinea pigs are delicate and fragile creatures! To support their needs, GuineaDad thoughtfully and strategically created the ideal fabric for cage liners to provide a plush cushion for little piggies everywhere. This crucial concept caters to their comfort and is essential in supporting guinea pigs' health.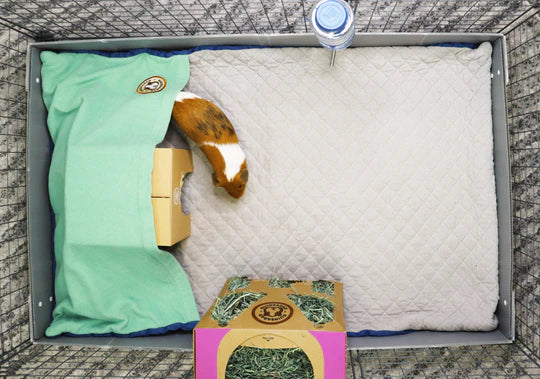 Guinea Pig Cage Liner: It's Their Whole World
This isn't just a liner or bedding for guinea pigs. Guinea pigs spend their whole life in a limited space. The bedding you choose ultimately determines the quality of your guinea pig's life. This is why, at GuineaDad, we dedicate our lives to continually improve and innovate for a guinea pig's world.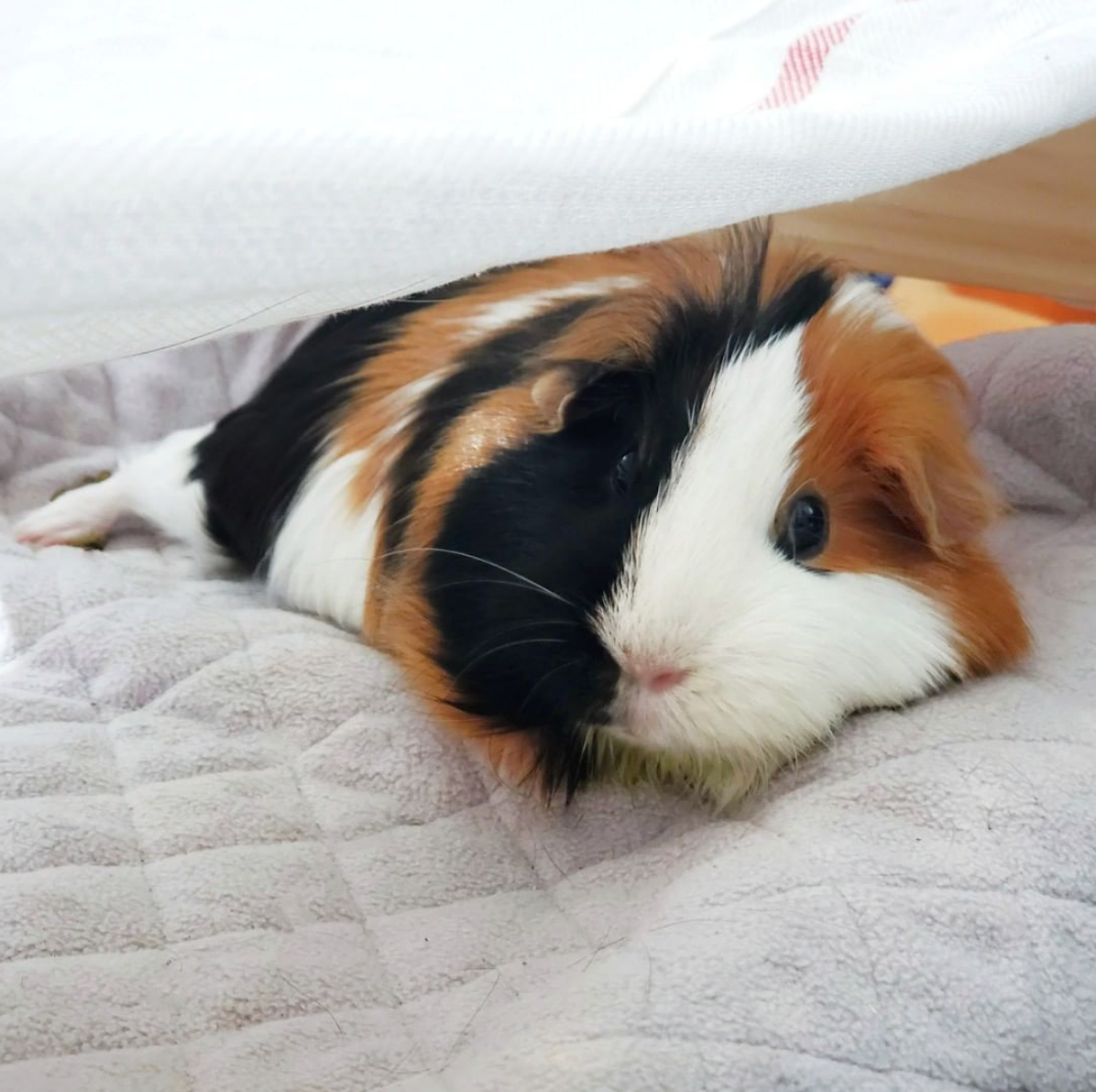 Different Sizes, Same Quality
Whether you need a liner for the cage or to cover a kitchen spot, the GuineaDad guinea pig fleece cage liner has various sizes for whatever the need may be. Use the smaller liners for lap time so that your guinea pig can comfortably play along side you, helping to develop a stronger bond, or order the larger liners for those new play time adventures!
Playful & Purposeful Packaging
Comes packed in our reusable packaging! Just pop out the perforations and within seconds it becomes an edible hidey that your guinea pigs can munch away at and feel safe at home!
Not sure what you're looking for?
Head over to our forum to get answers to any questions you might have about our products or guinea pig care.